My friend Ann Wilson is just so clever. So clever that we featured her on the Soft Power Summit a few months back, with rave feedback.
Here at One of Many, we are all about elevating you out of the "stuff" that's keeping you from becoming the leader we hope, and know, you can be. First that means taking care of some of the necessary stuff, like health, career fulfilment, relationships, and of course your finances.
Now people get all weird around money. There is this whole "deserve" mentality, and a lot of "tall poppy" syndrome too. It's all actually pretty unhealthy really when you realise that being financially secure actually means:
That you stop worrying about how to get through each day, and start thinking what you can really achieve in life.
Thanks to women's inherent sense of nurturing, when we are free to start thinking what more we can do/ achieve, we usually want to use the excess money or time to do something good for our community.
Clearing your "stuff" around finances, really can only be healthy, for you, and everyone around you. So that's why I love Ann Wilson, the Wealth Chef. She teaches you how to get financially savvy, and how to plug the never ending expenses hole (ever noticed the more you earn, the more you spend?)
Now, who wouldn't want to wake up in the morning to all the income you need flowing into your bank account?
Well I know I want that for you, because I know that that would free you up to step up as a leader in your community. You could get creative, play to your passions, make a real difference, travel… learn… teach.
But "that woman" waking up with all that money in the bank isn't trading money for her time. She is getting savvy. She's educating herself on ways to get her finances working for her.
Now there's a few ways to get your money working for you, and I have invited Ann Wilson to tell you a little more about one way; "Asset-based income streams".
I'm sure you've heard about people creating passive income streams – income that comes into your life without you having to work – but how are they doing that?
How do these asset based income streams work and more importantly, how can you create it in your life in a way that fits into your already busy life so you can provide financial security for you and those you love?
Take a look at this video (& the other 4 she has created) with love from Ann (and me!)

Ann Wilson. International Wealth Mentor.  Bestselling author. Generally Clever Woman!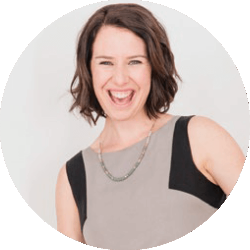 Latest posts by Joanna Martin
(see all)
Comments
comments. If you can't see the comments, please make sure you are not using the Safari browser, and are logged into your Facebook account and have provided consent to the "App and Website Cookies" control in your account.