Money is a force. It is a concentrated symbol of energy and power in life. And you have a unique relationship to your finances. That relationship is made up of things like how often you think about money, how you feel when you do, what matters to you when it comes to finances, and how you interact with your money. Like any other relationship, our connection with money can very wildly from day to day and year to year. And today I want to explore a way of thinking about your finances you might not have come across. What would happen if you started to treat your money like a lover?
Why it can be hard to treat money like a lover
Most of us are aware of the importance of hard work, determination, and drive to attract money. Love, on the other hand, isn't a characteristic that's often connected with finance.
In popular culture, financial competence tends to be associated either with a lack of feeling – think the dry and dusty desk clerk, staring at figures all day – or the opposite end of the scale, where avarice and greed take the place of deep and trusting love.
However, there are also other, more hidden and subtle ways to attract money, wealth, and prosperity.
When you think about it, the reason most of us want money comes from a place of love.
We want to be able to take care of the people we love – to give our families incredible experiences, be there for our friends when they need us, show our appreciation for people we care about.
We want to be able to have a meaningful impact on the world when we make choices about spending. Support local farmers, ethical businesses, companies with a sense of social justice.
We want to support and sustain ourselves – to show ourselves and our teams love by working less, taking better care of ourselves, reducing our stress and worry – so that we can be brighter, stronger builders of the future we want to see.
If our desire for money comes from love, why not show our money love?
Start taking real care of your money the way you would a treasured relationship and you might find you get the kind of rewards you dream of. Here are 4 ways to get started.
1. Give your money attention
It is a basic law of life that everything –- whether it is a physical object or a human being — responds to greater attention. Money is no exception. The best way to give attention to money is to account for it accurately and in a timely manner. Keeping precise and up-to-date accounts of money is a powerful mechanism for suddenly attracting more of it.
2. Honour your money's freedom
Like any force, money needs to move freely in order to sustain itself. Holding back on paying, or otherwise hoarding money, prevents the free flow of energy, and thus the free flow of money. Do you insist on getting money in advance before you pay money out on a job? Reversing such an attitude will let money circulate, energy will flow, and life will reward you with good fortune.
3. Respect your money
If you don't treat your money with the respect it deserves, don't be surprised if it walks out on you. If you squander away funds or pay exorbitant amounts for things that can be purchased more cheaply you will repel the arrival of more funds. However, if you discover what it is that you waste your money on, and overcome that habit, your bank balance is likely to quickly respond.
4. Cultivate affection for your money
We all love money on one level, right? But what do you feel when you think about money? Do you really feel love? Or do you feel stress, pressure, panic and ultimately lack? Replacing these negative emotions with positive ones, so that in time you feel happy and uplifted when you think about money will help money to flow in the right direction.
How about you?
Do you treat your money like a lover, or does it feel strange or even "wrong" to consider money in those terms? What comes up for you when you consider treating money like a lover?
We'd love to know, let us know in the comments.
If you'd like to explore a new way of thinking about money that takes away the shame, brings in a whole lotta love and gives you practical, powerful actions to take, come along to Wealth Insights. It's our focused virtual money workshop that gives you the chance to talk about your finances in a safe and friendly environment – and leave with a map of how to change your financial situation for good. Read the full details and book your FREE place here.
Our intention is simple. To support professional women to handle the day-to-day so they can unleash the bigger impact they feel called to make in the world.
We believe real leadership is less about skill, and more about having a well of physical, emotional, intellectual and spiritual strength to draw on. Every week we support thousands of grassroots leaders globally with our free articles, videos and online trainings with powerful tools and methodologies created BY women FOR women.
Become One of many™ women creating strong, meaningful connections in our community.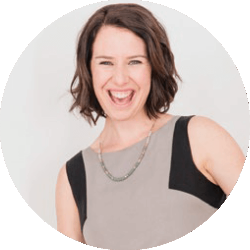 Latest posts by Joanna Martin
(see all)
Comments
comments. If you can't see the comments, please make sure you are not using the Safari browser, and are logged into your Facebook account and have provided consent to the "App and Website Cookies" control in your account.