I hear it over and over again: "I love what I do, and I know I can help so many people … but I HATE selling myself!"
So many women business owners have a huge hang up about selling — and I have to admit, I used to be that way too. It's a big hurdle for many of us, to get over that feeling of wanting to help people and have the money just sort of be there.
But the hard truth is, you've got to sell yourself, or your business won't thrive.
The good news is that you absolutely don't have to be "salesy" to sell. You can sell in a way that's just as heart-centred as your business.
That's what today's guest, Catherine Watkin, is all about. The founder of Selling from the Heart, Catherine has built a reputation as an ace salesperson by using soft power even in the masculine, cutthroat world of traditional sales, proving once again that you don't have to use masculine methods to succeed.
Catherine's since switched over to helping the people she cares about most — heart-centred women business owners, like many of us in the One of Many Community. In her own words,
"What I see so often in women who've gone into business…is that very quickly they struggle with the business, they're not getting enough clients, they get depressed and overwhelmed and confused; they start sacrificing their relationships and their time with their family. And I know that when I can help women to learn how to sell really well and really confidently, it has an impact on their whole lives".
In today's podcast, Catherine and I talk about:
What stops women from being good salespeople, plus Catherine's best tips for sales calls that are authentic and effective.
Whether work life balance is really important or not, and what it looks like for women business owners.
Caring for your realm by contributing to charity, and how this can hugely impact your life and business.
Catherine's secret 3 part system for dealing with bad days.
The importance of surrounding yourself with a support network and how you can do that.
Catherine's call to you to seek out that kernel of potential inside yourself.
All right ladies, let's hold each other accountable. What is one thing you've pulled from Catherine's fantastic advice that you're going to implement this week? Tell me below in the comments!
And if you want to learn more about Catherine and get her free 7 Steps to Yes programme, you can do that here.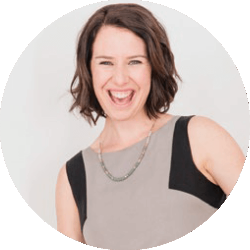 Latest posts by Joanna Martin
(see all)
Comments
comments. If you can't see the comments, please make sure you are not using the Safari browser, and are logged into your Facebook account and have provided consent to the "App and Website Cookies" control in your account.