There are some industries where qualifications really matter. As a med school graduate, I'm definitely happy knowing that doctors have been through the rigours of that particular training before they're let loose on patients. And yet whatever industry you're in, there's almost certainly some training that's not compulsory, but looks tempting. In the coaching world, there's no requirement for any training before setting up a practice. So what does professional coaching certification actually do? 
And how can it make a difference to your career?
The points I'm about to list take professional coaching certification as an example, but the truth is they apply to you whatever area you're thinking of getting more qualified in.
Lots of us find ourselves wishing we felt more confident in our abilities, and extra training can seem like a tempting way to get that approval. But if it doesn't make a real difference, it can be an expensive and time-consuming way to find yourself back where you started. So, before you invest, weigh up the pros and cons:
What professional coaching certification does
Professional coaching certification can give you confidence
"Imposter syndrome" is the name for feelings of shame or inadequacy when you don't feel good enough, despite evidence to the contrary.
It's not to be confused with those very valid feelings of uncertainty when you're starting something new – after all, beginners in any area have a lot to learn, and it's natural not to feel like an expert straight away.
When it includes feedback from experienced practitioners, certification allows you to understand where your ability falls.
When you've been assessed by a trainer, you'll know whether your core competence is up to scratch and which areas you need to work on, so you can focus your energy accordingly. Instead of going round in circles worrying you might be less competent than you feel, you'll be confident in what you can do and what you need to learn – so you can concentrate on building your experience.
Professional coaching certification can give you peers
We all love to "talk shop". Whether it's mums in the school playground or lawyers after a big case, letting off steam and comparing experiences with others helps enrich our practice and reassure us that we're not alone.
You can always reach out to others in a similar industry. But completing training with a cohort of peers is unique, because of the connection it brings to others who have experienced what you have.
Think about how many women stay in touch with their peers from pre-natal classes, or the friendships we make at school or university.
Learning together is a bonding experience, and one which can be a powerful support to you as your career grows.
Professional coaching certification can give you tools
When it comes to coaching, or any other industry where you're legally able to practice without any mandatory qualification, such as yoga, certification has a specific role.
It gives you a framework of tools to draw on with clients, and to guide them to achieve specific outcomes. It also allows you to know who you can work with most effectively, and what kinds of results they can expect, because you're using techniques that have been tried and tested by thousands of other people.
Without it, however naturally gifted you are you're more likely to find yourself in a situation where you're not sure what best practice is. And that can be especially tricky if you don't have a support network or mentor to lean on for advice.
.... And what it doesn't
Professional coaching certification can't give you clients
People want to know what outcomes they'll achieve from working with you. So it's true that being able to walk prospective clients through a structured program, or talk about the tools you'll use is definitely an advantage.
And there's no doubt that if your business takes off, coaching can be a lucrative and fulfilling career, as well as one with exceptional potential for choosing your own style of work.
But when it comes to setting prices, building a referral network and growing a business, coaching certification is no magic bullet. The same goes for getting qualified as a yoga teacher or desginer. If you're investing in training because you think that having your own business is a ticket to limitless wealth, it's time to have an honest chat with your training provider about how realistic your expectations are.
Professional coaching certification can't give you a guarantee
Just as your paycheck isn't guaranteed by your coaching certification, the kind of experience you'll have after getting certified as a coach is never set in stone.
If you're someone who's motivated by getting approval from others, you probably thrive in a learning environment, but may find yourself becoming anxious about the uncertainty of the future when you finish. Just having a certificate is certainly not a guarantee of what the future will hold for you (hint: there's no such thing!)
The good news is, if coaching is your thing then many professional coaching certification programs offer you the chance to be coached as part of your learning. It's one reason why our graduates rave about the residential intensive they complete.
So while courage isn't guaranteed, and there's no fail-safe way to know that coaching will deliver everything you want it to, you may find a sense of renewed trust in yourself and your ability to navigate the future is a happy side-effect of your training.
Professional coaching certification can't give you permission
This is a big one for lots of us. Many women are raised to feel that we need to have "permission" to be seen, to speak up, and to make a differencein the world.
If you find you're constantly in a cycle of finding your new passion, completing training, and then not quite turning it into action, it may well be that certification or an extra qualification isn't your next step.
Instead, it might be time to do some 1:1 work with a coach so that you can find out what you're really seeking, before you make a big decision to invest.
You can find a One of many certified coach near you by looking at our coaching directory.
The most important question:
What are you really looking for?
So before you make an investment in training of any kind, think about what you're really looking for. Are you looking to gain skills, network with your peers, boost your business, or find a mentor?
Use that as the starting point for your conversations with your training provider.
Whether you've trained as a coach, set up a practice without qualifying, or completed advanced training in a different field of work, we'd love to know your experience. Has it made a difference and was it the one you expected? Let us know in the comments below.
And if you're curious about what makes the One of many approach different, you might want to watch a free online training I've recorded: The secret to coaching women. Just click here to register. 
Our intention is simple. To support professional women to handle the day-to-day so they can unleash the bigger impact they feel called to make in the world.
We believe real leadership is less about skill, and more about having a well of physical, emotional, intellectual and spiritual strength to draw on. Every week we support thousands of grassroots leaders globally with our free articles, videos and online trainings with powerful tools and methodologies created BY women FOR women.
Become One of many™ women creating strong, meaningful connections in our community.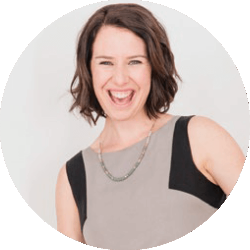 Latest posts by Joanna Martin
(see all)
Comments
comments. If you can't see the comments, please make sure you are not using the Safari browser, and are logged into your Facebook account and have provided consent to the "App and Website Cookies" control in your account.