If you've spent any time with a strong-willed young lady lately, you'll know how utterly uninhibited toddlers can be when it comes to managing anger. My two year old daughter has no qualms when it comes to letting me know EXACTLY what she wants – and doesn't want! – right now, with no holds barred. How many of us can say the same? Today it's got me thinking about what a toddler can teach us about how to manage anger.
It's rare that we see a grown woman really let rip, and in this video I'm unpacking some of the reasons behind that.
As well as sharing my own experience observing my little girl's emerging leadership, I'm exploring:
Why our cultural conditioning plays such a big part in how we learn to express our emotions.
The unhelpful archetype you might find yourself slipping into – and why.
A graceful way to strongly express your needs and desires, whilst maintaining good relationships with those around you.
Why little girls never seem to listen
As leaders, we need to know how to manage anger – without losing our passion
Historically speaking, many of our global societies are only relatively recently emerging from a time when women had no voice at all. So speaking up, commanding respect and expressing our views is a challenge almost every female leader will have to navigate at some point.
I'd love to know your thoughts – have you ever found yourself repressing your emotions, only to have them burst out at a far less appropriate time? Have you noticed women in your workplace being treated differently from men when they spoke passionately about a subject?
Let us know in the comments below. This is such an important discussion, and I'd love to hear your voice in it.
Our intention is simple. To support professional women to handle the day-to-day so they can unleash the bigger impact they feel called to make in the world.
We believe real leadership is less about skill, and more about having a well of physical, emotional, intellectual and spiritual strength to draw on. Every week we support thousands of grassroots leaders globally with our free articles, videos and online trainings with powerful tools and methodologies created BY women FOR women.
Become One of many™ women creating strong, meaningful connections in our community.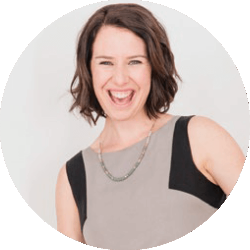 Latest posts by Joanna Martin
(see all)
Comments
comments. If you can't see the comments, please make sure you are not using the Safari browser, and are logged into your Facebook account and have provided consent to the "App and Website Cookies" control in your account.