I just got off the phone from a client. She has had ME in the past. You know- that thing that doctors don't understand… chronic fatigue… that thing. That thing where they tell you "Just slow down".
But she's a small business owner. And she wants to be a successful one at that. Which I totally get. Why the hell would you work your bum off doing all the marketing, admin, tax, staff management blah that it takes to make less than you would if you just went and got a job?
Anyway. She told me "I'm exhausted and I don't know how long I can keep doing this."
I thought "You and about 1 billion other women." (I didn't say that- I just thought it- truly).
Seriously though- I look around me and I see many, many headless chickens.
All it would take is one nasty cold, or an unexpected bill, or a nasty fight with a lover and the whole tired house of cards could tumble.
I see too many women skating on very thin ice where they're mental, emotional and physical wellbeing is concerned.
And that is 3 really overused metaphors in as many sentences. Which tells me that this is a state that is far too common!
So I decided, being a good doctor, to put together some signs and symptoms to look out for. Let's keep that headless chicken out of the house of cards on the thin ice huh?
1. You find it hard to stop.
You know- you've finished your day's work, and woops- opened the email for one last look on the phone after dinner. Or you're out on a date. Your date goes to the toilet, and you pick up the phone to check facebook. When was the last time you sat and did some nothing for a few minutes?
 2. You're a grouch more than you'd like.
It might be snarky comments to your spouse or kids. Or bitchy comments about work colleagues. Or perhaps you've been saving everyone the trouble and avoiding company because you don't want to inflict yourself on others. However you slice it, you're not proud of the way you've been lately.
 3. You're harsh on yourself
Have you been down on yourself a bit of late? Maybe its saying things like "I'm lazy, I just need a good kick up the bum." Maybe its obsessing about your muffin top, greys or stray facial hair. But your self esteem is taking a battering.
4. You find it hard to find time for you
You know that pop culture says you should have more "me time". But your time ends up being watching re-runs of The Big Bang Theory or something equally escapist. Any time you do give yourself is numbing you, not replenishing you.
5. Your body hurts
Maybe its something specific- a cold you cant shake. Maybe its just sore legs, back, headaches. Maybe its as simple as when you open your mouth really wide you can tell how tight your jaw muscles are from unconscious tension.
 6. Sleep is tougher than it should be.
Maybe its difficulty getting off. Maybe you wake up at 2am with your mind racing. Maybe you sleep like a log but can never get enough. High levels of stress hormones impact the body's sleep in different ways.
This is of course not an exhaustive list, but when I've seen clients with 3 or more of these signs and symptoms, I know that they are operating at an unsustainable level of stress.
In my experience, it is only a matter of time until something gives. It might be health, it might be work, it might be the relationship. But we're simply not built to keep going and going and going without reprieve.
If you're experiencing 3 or more of these, can I suggest getting started with 7 Rituals for Calming the Daily Chaos? They might just help!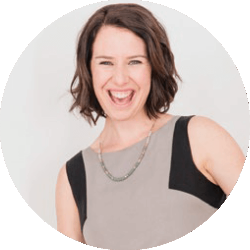 Latest posts by Joanna Martin
(see all)
Comments
comments