Anna's knackered.
It was a friend's birthday last night, and even though she was exhausted after work she still found herself showing up at the restaurant at the agreed time. After all, it's special to get together and celebrate and she knows her friend has had an especially tough year.
But half way through the evening she got an email from her boss, asking if she could be on a call early the next day to take on a new project. There's no one else who'd do as good a job – she knows Anna has a lot on but this is important.
Anna's lunch break was swallowed up by a colleague who really needed to talk through her relationship issues. And she'd promised her mum she'd do some research into a better rate for her car insurance. So she finished late, again, before remembering she'd agreed to babysit for her sister that evening. No time for the exercise habit she's been trying to start – it's a mad rush to her sister's place, and then home late to collapse into bed.
Where she lies awake for half an hour feeling guilty that she didn't show up to the community meeting she'd meant to volunteer for. Or do that bloody couch to 5K thing.
Have you been in Anna's shoes before?
Are you trying to be everything to everyone?
One of the most amazing things about women is our capacity to care so deeply for others.
If it needs to be done, we'll do it.
If someone's hurting, we want to fix it.
If there's a chance to make the world a better place, we're all over it.
But there can be a downside to this incredible capacity for care: if we're not very deliberate about who we care for, we end up giving too much to too many for far too long, often only stopping when we've completely run ourselves into the ground.
The truth is, when push comes to shove, each of us is a human being, which means we've only got a limited amount of energy available to us.
We've all only got 24 hours in the day. The life that we're living is a limited resource, which means that we have to choose where and with whom we want to share our very, very precious energy.
To make that happen, you've got to have a really clear sense of who's in your realm and who's at your hearth.
Your realm
Your realm is the people that you care for, the people you wish to see safe and prosperous and abundant, and those that you give your time, energy, and other resources to. You're very much in your Queen archetype in relation to these people — which means that your realm can be quite extensive.
For instance, anyone who's aligned with the vision of creating a global feminine paradigm is part of my realm. The BeOne global Community of women are – you, reading this – as are my team, the people I work with at the Hunger Project, my associates, my clients, my family … you see how it works.
Your hearth
Then there's the people who are at your hearth.
These are the ones that you deeply, deeply care about, those people whose wellbeing directly impacts yours.
When you're with these people, you're in your mother archetype, and they're also the people for whom you'll sacrifice from time to time. For instance, if you and your child are sick at the same time, their sickness wins out, and you'll sacrifice your energy and desires to make sure they're OK.
Anyone who doesn't fall into one of these two categories is simply outside your realm.
Those are the people that you just don't give any energy or attention to, because they're not your people.
And that's OK! You don't have to be responsible for everyone. In fact, if you try to take care of people outside your realm, you end up spreading yourself so thin that you can't care for the people inside your realm.
And then there are the crazymakers…
These are the people who are currently inside your realm, and maybe even at your hearth – when they really shouldn't be.
They're the ones that make your life crazy, the ones that always seem to call just when you're about to get to work or finally do something for yourself.
They're the ones that consistently take more than they give, wrangle themselves into special occasions and celebrations you really wish they weren't at, and have a brilliant gift for making you feel wrong, inadequate, and guilty.
We've all had at least one of these types of people in our lives … and despite what you might expect, I'm not going to tell you that you have to cut them off carte blanche.
These types of relationships are often codependent, which means that you may be getting something out of the relationship, or it may be a situation where you've shifted and grown but you're still keeping some old habits. They might be family members or old friends – and setting boundaries around these kinds of relationships is a delicate process.
Regardless, you should bring some consciousness to the situation and start to look at how those relationships impact your wellbeing and your ability to show up in the world as you're meant to.
Your turn – are you being everything to everyone?

Now it's your turn to think about the relationships in your life. Set aside some time to do a little relationship auditing today or tomorrow — having your realm and your hearth defined is hugely important for being able to care for yourself and for others.
Here's one way to do it:
Take a pen and paper and make two lists.
On the first one, write down everybody who's in your realm; all those people that you care about, all those people you give to and want to change the world for.
And on the second list, write down all the people who are at your hearth; those people who's wellbeing directly impacts yours.
Now ask yourself, "Who's not on my list — and why is that a good thing?"
Who are you setting boundaries with so that you can preserve your energy for the things you consciously choose to give energy to?
Then have a look at the relationships that you need to have conversations about, or maybe even step back from.
Do you have any crazymakers in your realm or at your hearth?
Finally, think of just one way that you're going to prioritise the people at your hearth this week … and tell me how you're going to do that below in the comments!
Got a question about boundaries?
Want more support for your leadership? Every Tuesday I host a live "Lunch and Learn" session on the One of many Facebook page. Click here to join me live at 1pm UK time, and bring your questions!
Our intention is simple. To support professional women to handle the day-to-day so they can unleash the bigger impact they feel called to make in the world.
We believe real leadership is less about skill, and more about having a well of physical, emotional, intellectual and spiritual strength to draw on. Every week we support thousands of grassroots leaders globally with our free articles, videos and online trainings with powerful tools and methodologies created BY women FOR women.
Become One of many™ women creating strong, meaningful connections in our community.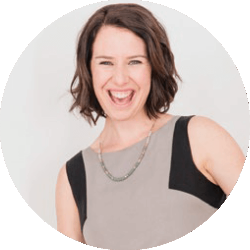 Latest posts by Joanna Martin
(see all)
Comments
comments. If you can't see the comments, please make sure you are not using the Safari browser, and are logged into your Facebook account and have provided consent to the "App and Website Cookies" control in your account.