At a recent event I learned about Society 5.0 – Japan's new vision for the future of society. It's a world where a digital layer is embedded in everything we do, from drones delivering parcels to robots assisting in manual work.
It's exciting, sure, to think about the potential of such technology to rapidly transform society. But it also brings new and significant risks. In fact, I think this might just represent our "final exam" as leaders.
Are we really ready to step up?
The more I think about the huge potential – and risk – that goes with these developments, the more I feel that we really are being called to more. Much, much more perhaps than we've shown ourselves capable of so far.
In my latest blog on joannamartin.com I'm sharing my personal take on the issue.
"I came away from the event feeling inspired, excited… but also, pensive.
Are we qualified to take on this responsibility? Individually, collectively… globally?
Never in my life – not even as a student – have I been so present to the "this is it – this is the final exam" feeling that I feel now.
(And frankly, if I'd failed my med school finals, one person's career direction hung in the mix. Mine. If we screw THIS exam up – well, we're all screwed. Properly.)"
Click here to read the full article – and I'd love to know your thoughts on this new challenge.
Leave a comment and let me know.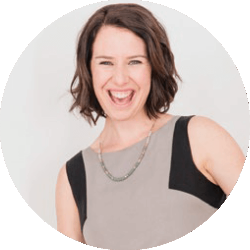 Latest posts by Joanna Martin
(see all)
Comments
comments. If you can't see the comments, please make sure you are not using the Safari browser, and are logged into your Facebook account and have provided consent to the "App and Website Cookies" control in your account.