In my work, I'm privileged to connect with so many truly amazing women — and I'm always amazed by how naturally caring and giving they are. Whether it's in the form of making life better for whole communities or just making sure that family dinner is a time of special connection, these women are on top of it when it comes to caring, with one exception … caring for themselves.
It's one of those things that we all know we need to do — intellectually, it's really easy to understand that unless you're meeting your needs first, it's going to be impossible to really meet anybody else's. But when that emergency phone call comes through, when the school needs a last minute chaperone, when your friend calls you up with a problem, then self care tends to take a back seat.
This impulse comes from a great place — but it can be destructive if it's not channeled properly.
As women, whether we're mothers or not, we naturally have an impulse to nurture and nourish. This Mother archetype is what sees us through actual motherhood as well as creative projects, building communities, and, importantly, self-care, and it's a really beautiful thing.
But one of the shadow sides of this impulse is the Martyr archetype. The Martyr comes out when you get into that mode of giving, giving, giving, giving, and while it can feel very caring and loving sometimes, it actually tends to stem from that Superwoman, masculine energy archetype, which leads you into this unsustainable cycle of expectations, performance, and resentment.
The secret to breaking the martyr cycle? Understanding your needs.
If you're not meeting your needs, you're automatically going to go into survival mode, back to that reptile brain, which is definitely not the place you want to be operating from day to day.
So what counts as a need? It's something which, if you don't have it, means that you're not OK — you're cranky, upset, off-kilter, unbalanced, or unwell. So for instance, sleep is definitely a need, even though we often treat it like a want. Your needs are what get you to your baseline of being OK. If they're met, you're just fine. You're not bouncing off the walls, you don't have the capacity for sustainable generosity, but you're OK.
Now, when your needs are more than met, when you're really making it a point to constantly take care of your needs, then you can give to others. You can give energy to others and still be OK, and you can be generous, because you know that when you do deplete, you can regenerate. Your wellbeing isn't an issue anymore.
A really important note here: meeting your needs is 100% your responsibility. It's not your husband's or your children's or your sister's or anybody else's responsibility; this is on you.
OK, but how do you know the difference between a need and a want?
Wants are those bonus things that build on top of your needs. And they're different for everybody. In my case, while sleep, food, retreat time, and exercise are needs, chocolate is a want. I love eating it — but I know that if my needs aren't being met, then no amount of chocolate I eat will fill that hole. When your needs are being met and you have your wants, then they're fantastic, but when you try to use wants to substitute needs, then you get into the realm of bad habits.
So my invitation to you: create a list of your needs.
Really sit down and think about what you need to be OK in the different areas of your life. What needs do you have as a businesswoman, a partner, a mother, a creator? What about the needs that you have when you're in your different archetypes? What does your Warrioress need, your Sorceress, your Mother? Sometime over the next week, take the time to work this out for yourself, and think of ways that you can meet those needs.
Why not start right now? Tell me one of your core needs … and one of your favourite wants in the comments below!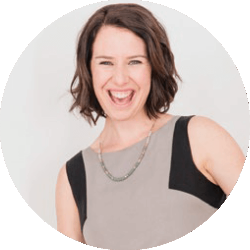 Latest posts by Joanna Martin
(see all)
Comments
comments. If you can't see the comments, please make sure you are not using the Safari browser, and are logged into your Facebook account and have provided consent to the "App and Website Cookies" control in your account.