Many of us experience coaching or mentoring as a one-on-one relationship. You might have had a coach to support you at a certain point in your career, or when you faced a particular challenge in your life. But the impact coaches have goes way beyond their individual clients. Here are 5 ways women's coaches are changing the world.
Are you a coach? How are you making a difference? Leave us a comment and let us know how you're proud to be changing the world!
5 ways women's coaches are changing the world
#1 They change industries
Especially in traditional "masculine" sectors, having a leader or manager equipped with coaching tools can harness huge opportunity for change.
Jen Goddard's an actuary - and she's fired up about the potential she sees around her.
"The financial services industry is in charge of so much of the money in the world. It's also one of the industries with the worst gender pay gaps. So the idea of being able to bring more femininity into that area and change what they're doing could have such a massive impact on the world as a whole. It's quite exciting.

I've been running a group coaching program in my organisation, which has been amazing. And everyone has just been absolutely loving it. Every time it gets relaunched on our intranet it books out within about 24 hours, which is just brilliant. There's just such demand for that at the minute.

I've spent my whole career being told that I'm "not your average actuary". I'd always been like, well, I don't know what that means.

And suddenly I'm involved now in our gender diversity network in the office, trying to bring more of the coaching skills across the board and trying to get people to recognize how that can work. It's really wonderful."
#2 They change their own lives
For coaches running their own businesses, coaching can unlock the freedom to plan their time in a way that suits them. Hannah Roberts left her job as a scientific project manager at a large university to set up her own business as a coach.
The change has impacted not only her feeling of fulfillment - but how she's able to be there for her family, too.
"It's amazing every single day to sit down and think, "Oh, I actually, I did something today and it really made a difference". Because that was the big piece for me that was missing as a scientist. I was trying to get the research to where it needed to be as fast as possible, but I couldn't see or feel the difference I was making. Whereas, every single coaching session I do, I can see they've moved, I've made a difference.

And I know for my particular mission that they go on and they go on to have a ripple effect wherever they are too. So it's not just the difference I can see, but the wider context of that too.

But the whole point of me setting up my coaching business wasn't all altruistic. It wasn't all about helping other people. I also wanted to carve up my own work life balance too. So working from home just really suits me. I do shorter days, so I'm able to take my kids and pick them up from school and nursery and have some time when they get home and actually see the kids."
#3 They change how they lead
Leaders in every area have been under extraordinary pressure. Coach training allows them to grow their emotional resilience and in turn, support their teams more effectively. Sarah Tite shared:
"The whole process of coaching has helped me manage myself, as well as support my team. Because as a leader, it doesn't matter how I'm feeling. I have to be able to show up as my best self. It's a little bit about the knowledge I have, but ultimately, I can find someone to teach me that. I can buy that in if I need to.

What I can't outsource is my self awareness, how I'm responding to things, how I'm showing up. And as a leader, that's really your measure. If you can look at what's going on, and deal with it – with other people's emotions – without it upsetting you, that's what really matters.

Now I use my coaching skills every day, with my team and colleagues. I've also discovered a network of peers within my industry, and together we're looking at how we can create more resources to support the charity sector as a whole. It's given me the tools, and resilience, and connections I need to really make a difference."
#4 They support people at the front end of change
Whether it's tackling the climate crisis, ending poverty or transforming healthcare - globally the problems we face are big, complex and deeply entangled.
Coaches support the people working on solutions to do so in a way that's sustainable for them. Katherine Allen, a conservation ecologist, qualified as a coach whilst working in a university as a Knowledge Exchange Fellow.
"I've always enjoyed the communications side of things, so Coaching Certification appealed to me as a way to add to my skillset and give me another way to communicate, influence, and work with people around a particular agenda.

The coaching approach is just an amazing methodology. Techniques like deep listening, and all of the tools, are really life skills in my opinion, that not many people have. Having the One of many toolkit has strengthened me as a person, and allowed me to show up in it in a much more positive way.

Academia is full of people who are stressed out, and overworked. There's a lot of burnout there as well. Now that the general population is waking up to the climate crisis and there's so much negativity in the news, I feel like those of us that have known about it for a long time are kind of re-experiencing it again. As a coach, I can support my colleagues to work in a healthier way.

Coaching Certification hasn't just changed how I show up in my role. I think it's changed what I'm able to do in my life."
#5 They model different ways of being
Ask any coach and they'll tell you - coaching asks you to "walk your talk" when it comes to living in integrity and bringing your values into everything you do. Claryn Nichols was a health coach before she trained with One of many, and has found the tools have strengthened the way she brings her beliefs into her life.
"Seeing clients making changes is amazing… And I think when you're in alignment with what you doing, as a coach, it's easy. I believe that as coaches, we have to live in alignment with our values ourselves, because otherwise we're lacking integrity. So, working with a client, you have to be a few steps ahead.

You've got to be aligned, and you have to embody what you say. You have to believe in what you say and what you do yourself. That's really inspired me.

As a coach you have to continue shedding limiting beliefs as well. It's a personal thing, as you do this, you do your own healing. For me, the shift is that I have found more courage to just speak. To not care about what other people think. I believe in what I'm doing, because I'm doing it myself. It's moving away from that being perfect and wanting to do everything.

By letting go of that need to be perfect, it actually does make you stronger."
How are you changing the world?
We believe every woman has the potential to create change. Whether it's modelling a different way of relating to your family; making waves in your organisation; empowering your community to take a stand or walking your talk when it comes to systemic change.
What's your impact on the world? However big or small, we'd love to celebrate it! Leave us a comment and let us know.
Want to start making your impact, on your very own schedule?
To discover the simple steps to get started, register for our free online training: How to Start a Coaching Business. You'll discover what steps you can take to build a coaching business that works.
Got a question about coaching?
Our intention is simple. To support professional women to handle the day-to-day so they can unleash the bigger impact they feel called to make in the world.
We believe real leadership is less about skill, and more about having a well of physical, emotional, intellectual and spiritual strength to draw on. Every week we support thousands of grassroots leaders globally with our free articles, videos and online trainings with powerful tools and methodologies created BY women FOR women.
Become One of many™ women creating strong, meaningful connections in our community.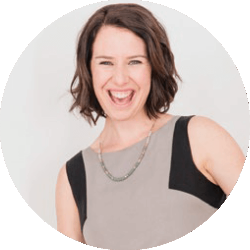 Latest posts by Joanna Martin
(see all)
Comments
comments. If you can't see the comments, please make sure you are not using the Safari browser, and are logged into your Facebook account and have provided consent to the "App and Website Cookies" control in your account.