I know what you're probably thinking; you've read this already. Straight after all that Christmas excess came all those articles about how to be richer, happier, healthier, wealthier, less blue, a more amazing you. Sounds great, doesn't it?
Well, I'm not going to tell you to exercise more, volunteer, switch bank accounts and all that stuff. To be perfectly honest I feel like we all have enough on our plates. Articles like that make us feel guilty about all the extra things that we could be doing. That we should be doing.
My Year of You isn't about being a better, more successful version of yourself. It's about being happy with your authentic self, loving and respecting that person. Just the way you are.
CARE AS MUCH ABOUT YOURSELF AS YOU DO FOR OTHERS
Caring about yourself is not selfish. Don't let yourself be the last one in the family to be fed or dressed or listened to. Stop thinking of your flaws as things you need to fix. As Leonard Cohen wrote: "There is a crack in everything, that is how the light gets in." Treat yourself as you would treat your best friend. Show concern for your own feelings. Know your boundaries. Occasionally say no.
DO MORE OF WHAT MAKES YOU HAPPY
First, figure out what you like doing. That's not as easy as it sounds if you're always being pulled in several different directions. Become aware of how you feel when you do things. Perhaps you feel content when you are walking in the rain, or miserable whenever you are outside. Do you like cooking? Studying? Music? Try new things or things you haven't done for a while and when you find something that makes you happy do it. Do it as often as you can. If that means you have to give up something else, then so be it.
GUESS WHAT? IF YOU SURRENDER THE FIGHT AGAINST YOURSELF, YOU WIN.
Breathe, relax, and let go. You can never see the whole picture. You don't know what anything is for. Stop fighting against yourself by thinking your life should be different. Your plan may be different from your soul's intentions.
Be honest, when do you really put yourself first and not feel guilty about it? It's a lot easier to talk about self-love than to put it into action. If you've any other ideas for making this happen with Year of You let us know in the comments.
---
Dr Joanna Martin: Founder, oneofmany.co.uk.| Author| Women's Speaker| Entrepreneur| Ex-doctor| Loud Sister| Baby Wrangler = No professional training but do a fine job nonetheless!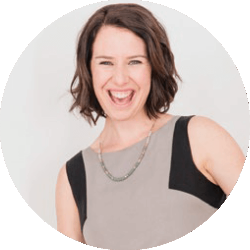 Latest posts by Joanna Martin
(see all)
Comments
comments. If you can't see the comments, please make sure you are not using the Safari browser, and are logged into your Facebook account and have provided consent to the "App and Website Cookies" control in your account.