Recently a working-mother friend of mine told me how she feels when she leaves the office. "I am usually first to leave," she said, "and I feel like everyone is judging me for putting my children before the company." Wait. What?
You're not putting the children first, you're putting them next. Besides, what are you supposed to do? Not pick them up? If you are contracted to work until 5pm then you shouldn't feel obliged to work any later than that. Somebody has to be first. And since when did finishing first become a bad thing?
I told my friend to reframe it. She was leaving first because she had a full and rich life. She was leaving first because she had worked the hardest. She was leaving first because she was only one respecting the terms of her contract. Maybe everybody else had been slacking off on buzz feed all day and had to stay late to catch up. Own it, I said. Walk out with your head held high.
"But then I get to the after-school club," she said. "And I'm always the last one there, running in with seconds to spare."
So what? You're still on time. You go, girl.
What got to me was the unnecessary guilt she was experiencing at the end of every day. Guilt verging on shame. The thing is, my friend is a brilliant and capable woman. She has four children (four!) and her life is organized to within the nearest five minutes. Obviously she has decided, all things considered, that she can make it to after-school club for 5.30 and consistently she does. But instead of congratulating herself for being so organised, a mental high-five for successfully juggling so many conflicting responsibilities, she beats herself up.
It's the same thing with saying no to helping out at the school fete or picking up a friend from the airport. We have limited time so choices are always necessary.
Make your decisions and stand by them. If it's genuinely too much then maybe it's time to have another look at who does what and when. But chances are you're managing just fine.
When I worry about what other people think of me I remember a line from Helen Fielding's brilliant novel, Olivia Joules and the Over Active Imagination: Nobody is thinking about you, they are thinking about themselves, just like you.
Do other people have the ability to make you feel guilty? Or are you able to brush it off? Please do share your experiences in the comments below.
---
Dr Joanna Martin: Founder, oneofmany.co.uk.| Author| Women's Speaker| Entrepreneur| Ex-doctor| Loud Sister| Baby Wrangler = No professional training but do a fine job nonetheless!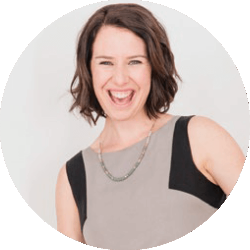 Latest posts by Joanna Martin
(see all)
Comments
comments. If you can't see the comments, please make sure you are not using the Safari browser, and are logged into your Facebook account and have provided consent to the "App and Website Cookies" control in your account.