Up at
5.30am
, travelling for 10 hours, all for two and a half days in the Alps. Was this worth it? Absolutely!
Sometimes there's not much time in between One of Many commitments, so I chose to go all the way to a remote village in Switzerland to stay with a friend who was working there even though it only gave me two whole days away.
But even the four hour trip from Zurich was fabulous as the scenery became more like a fairy tale white wilderness the higher we climbed up the mountain passes. When I arrived I was completely stunned by the absolute and total silence, incredible views and mystical world that exists high up in the winter Alps. Only 100 people live in the tiny community of Tenna and while initially I was disappointed that there was only one ski lift, once I got there I realised that it didn't matter at all. What was way more valuable to me was the peace and quiet of being able to walk and ski around in the magnificence of this spectacular landscape, with the barest impact of civilisation.
We took the dog for a walk the first foggy evening and the silence really was deafening. Being in the muffled landscape of snow makes everything seem mute and suspended in time. I was almost tiptoeing through the snow, trying not to make a sound that would disturb the full silence.
Within a day I felt totally at home, replenished and revitalised. I soon noticed the terrible fumes when a car went past because it was such a toxic intrusion on the purity of the thin air. It was an opportunity to experience the beauty of raw nature, meet some of the wonderful village community and spend some time in a slow, traditional culture.
I take every opportunity I can get to spend time in nature no matter what the season, as I always find my connection with myself, the present moment and the world so much easier without the usual external influences. I really feel if we could all just spend regular time in a beautiful natural setting, we can recharge our batteries, regain some balance and go back to our lives with renewed perspective and energy.
Where could you go for a couple of days retreat this month?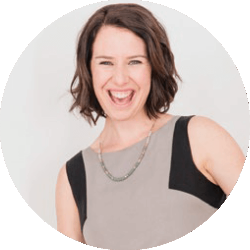 Latest posts by Joanna Martin
(see all)
Comments
comments. If you can't see the comments, please make sure you are not using the Safari browser, and are logged into your Facebook account and have provided consent to the "App and Website Cookies" control in your account.