We women have self-deprecation down to an art form. While we'll happily champion our friends' achievements, put the spotlight on our partners, and even dedicate hours (or even years!) of our time drawing attention to causes, when someone tries to honour our achievements, our knee jerk reaction is so often "Oh, that. It's not a big deal."
I'm certainly no exception — although I'm really trying to get better about it, I know exactly what it feels like to downplay your own achievements.
One woman who knows all about this tendency is Tara Howard, the founder of the nationally recognised Venus Awards (not to mention an ex-commercial pilot, mum of four, and former managing director of Langtry Manor Hotels).
"There's some people hear about [the Venus Awards for] the first time when they're nominated and they call up and say, 'Is this a scam; it couldn't possibly be right that it's for me! Something's got to be wrong.'"
Tara understands where they're coming from. When she was nominated for the Entrepreneur of the Year in the Dorset Business Awards, her first reaction was that it had to be a joke.
But the awards sparked her to take a good look at her reaction as well as the UK business world. She realised that there was no setting where women were given the opportunity to truly take ownership of their business success. There were no business awards for women in the UK that considered not only the nuts and bolts of business success, but the challenges they face as women in their daily lives — so Tara created her own!
Now having grown the awards to an extremely successful national presence, Tara wants to help women around the world step into their power and be truly honoured for their achievements.
In today's podcast, Tara and I talk about:
How she went from being the "stupid one" in her family to running the Venus Awards, often called the "Oscars for the working woman", plus the very exciting things she's got coming up next.
The sadly common reaction most women have when others try to honour them as entrepreneurs.
The huge role that permission plays in women stepping into their power, and how women have such an important contribution to business.
Why you shouldn't put yourself on hold just because you're running a business. (And how to make that actually happen!)
How the simple act of showing up unapologetically in your feminine power can make a huge difference in the lives of both the women and men around you.
Here's a challenge:
At least one time this week, really acknowledge your own achievements. When someone says something nice to you, don't downplay it, celebrate it!
Want to make this super easy? Then just tell me something about your self that you're proud of in the comments below! C'mon ladies, brag a little!
And if you want to find out more about the Venus Awards, you can check them out here.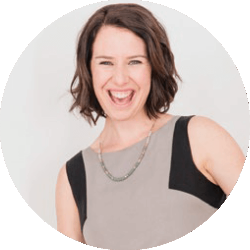 Latest posts by Joanna Martin
(see all)
Comments
comments. If you can't see the comments, please make sure you are not using the Safari browser, and are logged into your Facebook account and have provided consent to the "App and Website Cookies" control in your account.