In the midst of the turmoil that plagues the world, it's hard not to feel the weight of the atrocities unfolding in the Middle East and beyond. The ongoing conflicts in the region, coupled with unrest in various corners of the globe, have stirred a whirlwind of emotions—fear, anger, hatred, guilt, and shame.
It's all too easy to feel overwhelmed and tempted to turn away, to shut down amidst the chaos. But disengagement isn't the path to change. Change, the kind we urgently need, requires our attention and engagement.
Within our diverse One of many community, one thing remains unwavering—our commitment to fostering spaces of compassion, peace, and dialogue. While I am no political expert, I am unwaveringly affiliated with the cause of peace and humanity.
Recently, I had a profound conversation with one of our Certified Coaches who is herself a British Muslim. We delved into the concept of peace, and her fear that peace meant no gunfire, but with her people continuing to live in oppression. This conversation resonated deeply with me.
I have been messaging also with a Lead the Change graduate who is afraid for her family in Israel, every day citizens living with the decisions of a few in power.
The emotions are high and raw. Not just in the region where daily lives are lost, but with everyone who feels a connection to the people suffering.
For me, peace transcends the mere absence of gunfire or the signing of ceasefires. It's an emotional state, residing within each human heart—a place where peace can be found, nurtured, and shared despite external circumstances.
Yet, as activists facing war and death, this sounds trite and empty. We find ourselves confronted with a paradox: while inner peace is attainable regardless of external turmoil, external change is essential to ensure dignity for all. For me that is the metric of outer peace.
I find inspiration in leaders like Juan Manuel Santos, the former President of Colombia and Nobel Peace Prize laureate. When I met him in person in 2019 he shared movingly how he was inspired himself by a profound meeting with Nelson Mandela who called on him to bring peace to his country.
His transformative journey in negotiating peace with FARC guerrillas serves as a testament to the power of courageous leadership in times of conflict. Santos redefined the metrics of success, and ousted those who resisted change. His brave approach and dedication to treating enemies with dignity brought about monumental change.
In the Middle East, where the longing for peace echoes loudly, what's needed is similar courageous leadership. As Santos emphasized, acknowledging the humanity of our adversaries, even amidst disagreement, is pivotal. Regardless of differing viewpoints, every individual deserves to be seen and treated with dignity—a fundamental principle that, sadly, remains a casualty in current conflicts.
Amidst these challenges, it's crucial to remember that the actions of a few in positions of leadership do not represent entire communities. Within our community, there are women intimately connected to the conflicts—some with family and friends in Gaza, others in Israel, all fearing for their lives.
Amidst this anguish, compassion for one another must prevail.
We can contribute by fostering dialogue and advocating for steps toward peace. Each voice matters, and by engaging in constructive discussions and supporting initiatives that promote understanding, we can collectively steer towards a more peaceful world.
It's daunting, navigating these times. We might not be at the table where ceasefires should be being negotiated. But we are in the neighbourhood where people are scared to leave their homes because of their religion.
As women striving for a better world, our commitment to empathy, dialogue, and the pursuit of peace must remain unwavering. Together, let us continue nurturing spaces of compassion, lending our voices to peace, and striving to see the humanity in every individual—especially those we might perceive as different or even adversaries.
In the face of conflict, let us hold onto hope, for it is through our collective efforts that we can inch closer to a world where every human is granted dignity and freedom.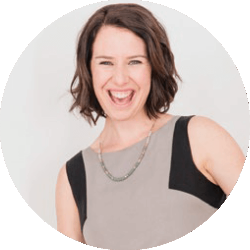 Latest posts by Joanna Martin
(see all)
Comments
comments. If you can't see the comments, please make sure you are not using the Safari browser, and are logged into your Facebook account and have provided consent to the "App and Website Cookies" control in your account.