Shona Easton is a designer and business owner whose bright and beautiful handbags and accessories help successful women stand out. Her quality, ethical accessories are made in India by women she works closely with in her workshop and her commitment to making a difference also shines through in her more recent charity work.
We asked her to share some of her inspiration and give us an insight into what her life is like "behind the scenes", doing such diverse work.
Tell us what you do – how do you fill your days?
Dreaming up new ideas, designing, selling and marketing ethically made handbags, purses, and wallets.
My workshop is in rural India – where the women from the local village are employed to make handbags and leather goods. Before the workshop moved there, there was little prospect of finding jobs locally, especially for women (it's a rice farming area). Now they have learned many new skills, they work near their homes and see their families every day. And their kids get to go to school.
We also make other accessories, like the luggage tags you might have spotted at the One Woman Conference, and new doggy accessories – leads and collars so far, but we're planning to expand.
I love creating accessories that are practical, in gorgeous bright colours, which as well as being useful, people love – and make their friends go 'wow!'.
I love the fact that I can work from anywhere (I'm in France right now) and I work when I want to – which is definitely not full time!
What demands do you balance every day in conjunction with your work?
As well as running my business, I'm a trustee of a charity I helped to set up 'Care & Consideration With A Smile', which helps people with a hidden disability. I became involved when I met the incredibly inspiring founder, Julie Luxton. She told me her story of how she became a person with a hidden disability.
Many people reacted to her by assuming she was drunk or stupid, when she was only trying to learn to speak again and walk again after her massive brain injury. So she wanted to form a new charity to raise awareness of people with hidden disabilities.
She inspired me to jump on board and help her get the charity going. I also have other friends and family members with hidden disabilities (most people do…eg, depression, anxiety, MS, stroke – anything you can't actually ''see') and so I really want to help get this cause out in the open and understood.
I spend time working on social media updates and going to meetings on behalf of the charity.
On top of that, I let out two properties on Airbnb, so there is also cleaning, washing and organizing for them. And I also make time to go out with friends and see family.
And then there's the usual food shopping, cleaning and running a household.
How do you feel about women's "lot" these days?
I think women's 'lot' is what we make it. For example, I have a 'traditional' role at home. I organize the house, cooking, cleaning, etc. – but that really feels like my choice. I love cooking – it's my main hobby, so I'm pleased that my husband doesn't want to cook as then I'd have to share my kitchen with him! I do most of the life admin at home too but I'm happy with that.
I juggle the many demands by not trying to fit in too much. One of many has definitely helped with this. I am reminded to have me-time and soft play, and I've definitely started saying no to things that previously I would have said yes to.
What is the most common emotion you feel as a woman on a day-to-day basis?
Happy! I am very lucky – I have a great life right now.
How important do you think vulnerability is in life and career? Have you ever been vulnerable in an uncomfortable (or usually unacceptable) situation?
I think that being vulnerable helps to remind you of how lucky you are. I was in India a couple of years ago, with my workshop guy, and our car broke down in the middle of the countryside early one evening on the way back to the city.
He left me by the car (not in it as he'd taken one wheel off) and I felt extremely vulnerable being a lone female beside the highway in the middle of nowhere. As it got dark I became very nervous, imagining all sorts of terrible things that could have happened.
What do you do for Soft Play? How do you look after yourself?
I don't have a regular soft play slot but I count things like having a pedicure or other pamper session as soft play.
I love cooking and sometimes just spend a couple of hours inventing something – not a cooking session for necessary meals – just a play session for me. Of course, it ends with my having created something to eat, but I did it because I enjoy it and it relaxes me.
How do you juggle your relationship and business?
As my husband is now retired I do have to put my foot down and tell him 'I'm at work now' sometimes, so that he doesn't interrupt me. But having him around has probably made me spend less time working, which is actually good as it means I'm more productive in the time that I do spend 'at work'.
Who do you look up to as a woman?
Loads of inspirational women, including:
Malala Yousafzai for her dedication to the education of girls
Michelle Obama for juggling career, kids, charity and being very much in the public eye
Coco Chanel for some inspirational quotes – one of my favourites is 'Luxury isn't luxury unless it's comfortable'.
Madonna, Adele and Kylie Minogue (and many more!) for showing us how to BE the Brand
Dame Maggie Smith for longevity in her career and how to adapt.
So many…
Where do you look for hope?
Looking for hope in the world and for the future: to change peoples attitude to waste – I look to FashionRevolution.org who are leading campaigners to end slave labour, child labour and promote fair wages in the garment and textile industry worldwide.
They inspired me to take the photos of my workshop ladies with the 'I made your handbag/Purse/Wallet' signs. They want people to ask – Who Made My Clothes? So that fashion businesses NEED to be transparent about what is really going on in their overseas factories.
For inspiration in business, I get ideas from finding beautiful fabrics and seeing amazing colours when I travel.
I also get inspired by being out in nature, looking at the beauty of the countryside or just gazing at water whether it's a river, sea or a lake.
What do you tell yourself when times are tough?
Tomorrow is another day! My mantra is 'Just be yourself'
What's the soundtrack of inspiration for you?
Right now it's Get Lucky by Daft Punk and Nile Rodgers. I saw Nile Rodgers live at Hampton Court Palace a couple of weeks ago and he shared how when the song came out he had just 'got lucky' and had the all clear from his cancer. Every time I hear it, I just want to get up and dance.
About Shona
World traveller | Stubborn dreamer | Early riser
Shona is Head Designer and Owner at Shona Easton Design Studio, making high-quality ethical handbags and accessories that help successful women stand out. From making her own clothes on her bedroom floor as a teenager, she went on to design for well-known brands including Next, Esprit, M&S, Banana Republic, and Gap, before setting up her own business. She's passionate about changing attitudes to waste and promoting full transparency in the global fashion industry, and is also a trustee of the UK's hidden disability charity "Care & Consideration With A Smile".
You can find Shona online at the following links:
Twitter: @ShonaEaston
Facebook page: https://www.facebook.com/ShonaEastonHandbags/
Website:  www.eastondesignstudio.com
And learn more about Care and Consideration With a Smile at:
Facebook: https://facebook.com/CareAndConsideration/
Twitter: @CareWithASmile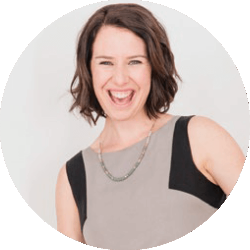 Latest posts by Joanna Martin
(see all)
Comments
comments. If you can't see the comments, please make sure you are not using the Safari browser, and are logged into your Facebook account and have provided consent to the "App and Website Cookies" control in your account.