Has your body ever given you a message you couldn't ignore?
Many years ago, Greg and I had a business training speakers. We'd do these big events where I would train people how to speak on stage - and I absolutely loved it.
I was also a BIG perfectionist at the time - very much in the mode I now know as "Superwoman". (Back then, of course, I just knew I had high standards and wanted to deliver an impeccable job every time).
Somewhere in the midst of a very busy time Greg and I started talking about starting a family. And my intuition began to niggle at me - maybe it was time to take a break. Stop doing events for a while, and think about what would be next.
You've maybe been there?
Been doing really well at something, got lots of praise, maybe earned lots of money… and yet felt a little whisper, deep inside, that there might be something else?
Well, I ignored that whisper. Maybe you did too.
What happened next was pretty astonishing. Even to someone as sensitive as me.
I started having palpitations. Literally. In fact, I wound up in a little country hospital somewhere, hooked up to a heart monitor for 24 hours. It was terrifying, as you can imagine.
But it was a big lesson for me.
You see, I really did need to slow down. There really was a different future that I needed to explore.
And, within a day of Greg and I making that decision - the palpitations disappeared.
My body had sent me a clear message. One that I couldn't ignore.
This isn't about feeling guilty
I'm not saying that every time you experience physical sickness, there's a message from the cosmos hidden within it.
(That can start to approach "victim blaming" or holding ourselves responsible for our ill health. Not what I believe.)
But I do believe that your body is a source of great wisdom.
In fact, I'd go so far as to say that your body is telling you at each and every step of your day what's right for you.
Our Soft Power principle number two is "Your body is your compass".
It comes from our belief that each of us is here with a purpose. The further we go down the path of self awareness and self exploration, the clearer that purpose becomes. And the more we are able to experience true joy, bliss and fulfillment.
So how do you "tune in" to your body's compass and begin to experience the benefits of this wisdom in your day to day life?
First, start listening
Your body will give you the information you need, if only you are able to slow down and listen.
Often, the signs you're looking for are small and fleeting. Hunches, flashes of insights, feelings, dips in energy.
What my experience has taught me - and what many other women I've met along the way have shared - is that if you don't listen to those small nudges, often your body will give you a big sign.
So, pay attention to what your body is telling you - even if it seems counterintuitive!
I think of the time I came back from a session with a mentor, bursting with heaps of brilliant business ideas. Only - I arrived home to a sick kid. And promptly caught the same bug. So instead of roaring into action, I was laid up in bed.
I could have resisted, resented and felt like life was unfair.
Instead, I chose to see this as some guidance from my body. I slowed down, I rested, and I rethought the timeframes of my brand new shiny goals.
With that mindset, the nasty bug really was a gift. You see, it doesn't really matter to me whether this principle is "true".
What's more important is the sense of peace and fulfillment we can find when we choose to embrace the wisdom of our bodies.
And my experience is - the decisions they guide you too won't fail you.
So, if you're a natural sceptic - play with the question of what it would be like to act as if this were true.
How to listen to your body's compass
Ready to start listen to your body? Here are 3 suggestions to get started.
#1 Allow yourself "downtime"
These days we tend to fill every waking minute with stimulation of some kind. In the thirty seconds between tasks, you check your phone. 5 minutes means you can probably fire off an email. And if you're not working you're probably keeping up with Whatsapp threads, catching up with the news, checking social media…
Try stopping. Really stopping. Not even telling yourself you're going to Meditate. Just allow your mind to roam freely - and start to really feel what's happening in your body at the same time.
#2 Begin to notice your energy levels & emotions
This is where paying attention to your body begins - start by noticing how much energy you have. On a scale of 1-10, where are you right now? Where are you when you first open your eyes? Where are you in the afternoon?
Likewise, how are your emotions? Do you tend to start the day optimistically? If you're menstruating, do you hit a wall of "everything's terrible" in the week before your period? (Maybe that's just me ;-))
We all have different cycles of energy and emotion throughout the day, week and year. And if you don't know what's normal for you - you won't know when you're receiving a message in the form of a giant boost of enthusiasm, or a flagging sense of weariness.
Start paying attention to how your energy fluctuates. And then…
#3 Observe what changes
The third piece of the puzzle is to notice what changes. Once you have a sense of your body's regular shifts in energy and emotion, you'll be able to spot when something's out of the ordinary.
Perhaps you feel a real rush of joy when meeting with a new colleague at work. You're not sure why, but it's a clear sign that this connection is going to be a fruitful one.
Or, when brainstorming a new business strategy, your energy really flags. You know you're usually on sparkling form at this time in the day. Perhaps that stifled yawn is an indication not to pursue this direction?
I'd love to know what your experience is. Leave us a comment and share what your body's compass is telling you!
Want to learn how to work with your cycles, not against them?
If you'd like to explore a way of working in tune with your energy levels more, check out Be Frutiful. It's a new way of looking at productivity, designed specifically for women - and it can transform how you're able to achieve results.
Our intention is simple. To support professional women to handle the day-to-day so they can unleash the bigger impact they feel called to make in the world.
We believe real leadership is less about skill, and more about having a well of physical, emotional, intellectual and spiritual strength to draw on. Every week we support thousands of grassroots leaders globally with our free articles, videos and online trainings with powerful tools and methodologies created BY women FOR women.
Become One of many™ women creating strong, meaningful connections in our community.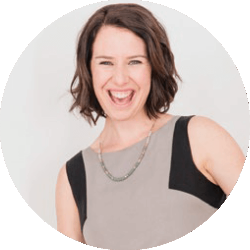 Latest posts by Joanna Martin
(see all)
Comments
comments. If you can't see the comments, please make sure you are not using the Safari browser, and are logged into your Facebook account and have provided consent to the "App and Website Cookies" control in your account.