When it comes to coaching and burnout, there's a really important distinction many women aren't aware of when they seek support.
If we're not mindful of this potential trap, we can find that the coach we've hired to try and prevent us from burning out completely, can actually make things worse.
Why?
One word: Superwoman.
How Superwoman can sabotage your support
Many of us habitually find ourselves in "Superwoman" mode when things get tough.
She's the part of us who needs to be achieving 100% in every area of her life, all the time. She HATES asking for help and sees any kind of vulnerability as weakness.
We call Superwoman the archetype of our time for good reason. She's ubiquitous among high-achieving women who care.
And in this short video, I explain how coaching can go wrong when we're still wearing our Superwoman cape – and how you can do things differently.
What women need to know about coaching and burnout
Coaching and burnout – what's your experience?
If you can relate to this, I'd love to know your experience. Have you found yourself turning professional support into a reason to raise the bar still higher? Do you tend to approach personal development as a way to push yourself further, and do you have any tips to share when it comes to stepping off the treadmill?
I'd love to know your thoughts in the comments below.
And if you'd like to know more about One of many's approach to coaching, make sure you're part of the BeOne community. We're going to be sharing details of an upcoming workshop very soon, to give you the chance to experience it firsthand.
Our intention is simple. To support professional women to handle the day-to-day so they can unleash the bigger impact they feel called to make in the world.
We believe real leadership is less about skill, and more about having a well of physical, emotional, intellectual and spiritual strength to draw on. Every week we support thousands of grassroots leaders globally with our free articles, videos and online trainings with powerful tools and methodologies created BY women FOR women.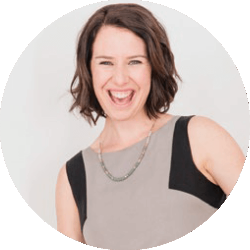 Latest posts by Joanna Martin
(see all)
Comments
comments. If you can't see the comments, please make sure you are not using the Safari browser, and are logged into your Facebook account and have provided consent to the "App and Website Cookies" control in your account.