A while I was speaking to a friend who was feeling a little bit blue. She'd spent the previous weekend at a personal development seminar, and left feeling upbeat about how to create positive change and the road ahead for her business.
But over the next few days she had felt that positivity drain out of her, one good intention at a time.
Can you relate? Have you ever found yourself momentarily boosted – by an inspiring quote on social media, an uplifting encounter with a friend, or a training that brought huge realisations. And then felt that hope gradually drain away, as the reality of the to-do list and the demands of everyone else around you seeped back in?
How can we create positive change in the face of all our challenges?
It got me thinking about positivity, and how important it is to maintain a positive attitude, especially at the beginning of a new journey. Whenever I welcome a new member to one of our trainings or programs, I know she's probably feeling a mixture of excitement, and also nervousness. That "What have I let myself in for?!" feeling. I'm sure you know it well!
It's only natural that learning how to create positive change can feel tough at first. Let's face it, it's often discomfort with where we are that inspires us to do things differently. If everything was rosy… you probably wouldn't be starting out on that journey of change in the first place.
As things progress you will start to see evidence of positive progress. But at the beginning, all you have is hope.
For those very first steps, you have nothing but faith in yourself and your ideas. And those around you can be understandably wary of change. They won't mean to undermine you, but they may well feel nervous about you choosing to do things differently.
So how do you keep positive? How do you create positive conditions so that positive change can flow?
According to psychologist Shawn Achor, when your brain is happy, it "performs significantly better than it does at negative, neutral, or stressed. Your intelligence rises, your creativity rises, [and] your energy levels rise".
In other words, learning how to cultivate a positive mindset doesn't only make your day to day experience of life more pleasant. It can have an impact that allows even more positive experiences to flow your way – a "virtuous circle" if you like.
So here are some simple ideas to help you create positive change:
#1 Get grateful
At One of many we're big fans of a simple practice called "thinking and thanking". In a nutshell, at the end of each day, you scan back over the events of the past 24 hours and notice all the positive things that have happened. The synchronicities, moments of happiness, good fortune. It could be something huge, or it could be really small.
The sun came out while I was drinking my tea. The car passed its MOT. I didn't blow my top when my kid pushed all my buttons.
Say thank you, and ask for more. Pretty soon your brain will start scanning for the positive in your life rather than the negative.
#2 Tell your story
This is a really powerful practice when you're feeling low, and aren't sure how you're going to overcome the challenges you're facing. Write down a positive experience from the past. Describe what happened and how it made you feel. Try to be as detailed as possible.
Reliving a time when you experienced how to create positive change will allow your brain to experience it twice, and remind you of what it feels like to achieve something wonderful.
#3 Meditate
Many of us are so busy spinning on the roundabout of our daily lives that the chance to step off is invaluable. As women we pride ourselves on our ability to multi-task. And when you're on the path to create positive change, it can be tempting to push yourself even harder. But a few minutes of meditation every day will give you the chance to pause, reflect and focus on the task at hand.
Maybe, like me, you find the "sitting still and focusing on your thoughts" kind of meditating challenging. If that's the case, try and find a way to connect to the present that works for you. Maybe it's dancing to a playlist of your favourite songs. Taking 10 minutes to drink a cuppa in the garden and listen to the birdsong. In Living the Change, Annie Stoker leads a "Dynamic Meditation" sessions which are incredibly popular. Find something that works for you, and make it a habit.
#4 The Sunshine mail
Each day when you open your inbox, send a positive message to someone. You could be thanking them for something they did, or showing your support for their journey, or congratulating them for something they achieved. It could be a quick text, an email or a supportive comment on social media. What a beautiful way to feel part of a collective journey, and to make others' lives that bit brighter.
#5 Emotional hygiene
This might be an unexpected addition to a "positive thinking" list. But if you're serious about change, it's important to remember that you'll experience ups and downs along the way. That means finding out how to handle your "negative" emotions too – the rage, grief, sadness, and anything else you might encounter.
How can you safely acknowledge and express your emotions, without allowing them to take over? There are plenty of resources to help you in the Living the Change program. Or try talking to a coach, or using simple journalling exercise like this one.
Hope thrives with simple habits
Positive change cannot come from outside. But it can come from short, simple exercises that, done regularly, will rewire your brain to work more optimistically and more successfully.
How do you stay positive? Have you tried any of these? Let us know how they work for you. And if you'd like to discover more tools and resources to help you navigate life's challenges and have the impact you're truly capable of, check out Living the Change: our online coaching program to help you create the life you want.
Click here for full details and to join our community.
Our intention is simple. To support professional women to handle the day-to-day so they can unleash the bigger impact they feel called to make in the world.
We believe real leadership is less about skill, and more about having a well of physical, emotional, intellectual and spiritual strength to draw on. Every week we support thousands of grassroots leaders globally with our free articles, videos and online trainings with powerful tools and methodologies created BY women FOR women.
Become One of many™ women creating strong, meaningful connections in our community.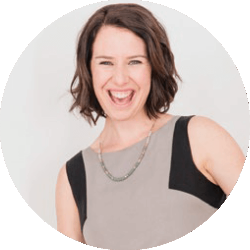 Latest posts by Joanna Martin
(see all)
Comments
comments. If you can't see the comments, please make sure you are not using the Safari browser, and are logged into your Facebook account and have provided consent to the "App and Website Cookies" control in your account.