All of us have needs in our lives. And in relationships, we learn to balance our needs with those of someone else  – so that we can feel we're being supported, and be there for others in turn. Two specific needs have been deeply tested this year in particular.
If you're in a relationship, knowing which one of these matters most to your partner can be hugely insightful when it comes to challenges you might have been facing as a couple.
If you're single, understanding which is important to you can help you navigate what's coming with even greater grace.
So today I want to explore what these two important needs are, and how you can find ways to meet them.
Need #1: Certainty
We can define this need as "The ability to feel certain in advance as to what is likely to happen now and in the future." Hmm… not exactly a defining feature of recent months!
With certainty comes a level of confidence as we learn how life works, are able to express ourselves more easily in the world, and are able to achieve our desires.
If certainty is one of your top needs then safety and security are very important to you. So people whose top priority is certainty will do everything in their power to ensure that very little changes.
For example, they may…
Work to a budget
Stay in the same job even if they hate it
Go on holiday to the same place each year
Repeat the same habits day in day out,
Keep the house the same way (either immaculately tidy or in organised chaos)
Choose the same haircut,
Wear the same style of clothes
Hate surprises,
Get thrown if their routine is disrupted
Seldom step out of their comfort zone.
Are you someone who values certainty above all else?
Or do you know someone in your life who does?
How has 2020 impacted you or your partner when it comes to your need to feel certain? Perhaps periods of strict regulation and even lockdown have felt strangely reassuring, as you repeat the same routines every day – but constantly moving plans around, and ever-changing guidance has really derailed your sense of stability.
How to bring greater certainty into your life
If this describes your partner, then rather than be judgmental about them, think of this as a road map which helps you to understand why they operate in this way. The more you can give them reassurance, the happier and more relaxed they will be. Without it, all their fears come up to the surface.
If you're the one who values certainty, consider ways you can bring more stability into your life. What small practices could you introduce to bring a feeling of control and steadiness into your world, despite the wider uncertainty? Share your ideas in the comments.
For some of us however, the downside of too much certainty is that we start to become bored, uncomfortable and stuck, because we need the opposite of certainty to provide stimulation to help us grow. Which leads us to the second
Need #2: Uncertainty or Variety.
This is where taking risks comes in, where we dare to challenge the status quo. We actively create more excitement and variety which make life worthwhile, where we open ourselves to new experiences to bring out new qualities in ourselves.
When faced with a challenge, most people run back to the area they are most comfortable in. But a combination of certainty and uncertainty generates growth as we search for answers in as yet unknown territory. This is where we explore who we have the possibility of becoming.
People who love uncertainty and variety are the risk-takers. These tend to be the entrepreneurs, the creative people, artists in different genres.
They may…
Play the stock market
Challenge the elements with sailing, skiing and diving
Change their jobs frequently
Be willing to step right out of their comfort zone
Hate routine
Argue just for the sake of it to see what will happen,
Love surprises
Go away on holiday on a whim without planning, who are spontaneous.
Be untidy and then enjoy blitzing the place and making it look fantastic
Move furniture around in the house to break with conformity.
When they have conquered a challenge, they become certain about it – so they have to stretch their boundaries even more to explore further. This is where extreme sports and outrageous behaviours can come in.
The downside of uncertainty and variety is the inability to be happy with where one is. These people may find "settling down" and commitment somewhat of a challenge unless lots of variety is built in.
Who do you know who is like this?
Is uncertainty or variety a top need for you?
How have the challenges of this year impacted your need for change? Perhaps you've found the need to pivot and adapt energising, even exciting – but struggled with a lack of freedom, travel restrictions, or the need to obey rules.
If this is your partner what can you do to help fulfil their need for variety? It doesn't have to be extreme – you will be surprised what you can do to satisfy this need.
If it's you, how can you introduce novelty and difference to your life? Perhaps there's a new form of creativity to explore, a different way to exercise, or a new area near your home you can get to know. Learning new skills or researching a topic can also help you find that edge of learning and growth.
Your needs and your relationships
Most couples inevitably experience conflict and misunderstanding in their intimate relationships. But once you understand your partner's core needs, you will be able to go some way towards fulfilling them.
And once you understand your own needs, you're far more able to ask for them to be met with the help of your partner. In turn this will lead to a more conscious and enlightened relationship.
When you realise the importance of this, it also helps you to make a more conscious choice when selecting a partner, and also to realise why a previous relationship may not have been fulfilling.
How about you?
Does looking at your recent experience through this lens help you understand some of the challenges you've been facing? How could you support your loved ones, and ask them to support you, when it comes to balancing uncertainty and change?
We'd love to know what you think. Share your experience in the comments – and forward this article to anyone you think might find it helpful.
Our intention is simple. To support professional women to handle the day-to-day so they can unleash the bigger impact they feel called to make in the world.
We believe real leadership is less about skill, and more about having a well of physical, emotional, intellectual and spiritual strength to draw on. Every week we support thousands of grassroots leaders globally with our free articles, videos and online trainings with powerful tools and methodologies created BY women FOR women.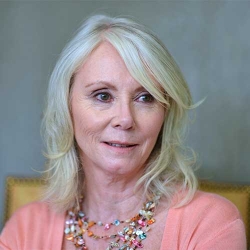 Latest posts by Susie Heath
(see all)
Comments
comments. If you can't see the comments, please make sure you are not using the Safari browser, and are logged into your Facebook account and have provided consent to the "App and Website Cookies" control in your account.