Want to know how to unlock the power of the new year?
For years, the first few days back after a holiday were total write-offs for me.
I'd come back from some really lovely time off, rested and excited to dive back in, only to find that for some reason, I just couldn't get any momentum going.
What I finally figured out after years of going through this myself and talking to loads of other women is that this is because periods of time away from your normal routine tend to be times of very deep reflection and change. When you can set aside all of the things that you "have to do" on a daily basis, you can really dive deep into your ultimate purpose and your life values.
But when you fail to account for all this internal shifting when you start to get back into the swing of things, it makes it very hard to build up any momentum.
There are four keys that make all the difference when it comes to unlocking the power of a new year
#1 Attitude
If your attitude towards work is one of obligation — you know, that "Arg, I've got to get back to work" feeling — you're setting yourself up for a really rubbish first day back before you even begin. This kind of attitude can creep in even if you really love what you do, usually out of habit or because of cultural paradigms about work, so make sure that you really keep an eye on your conscious and unconscious attitude towards getting back to work.
Similarly, if you've had some really exciting planning and dreaming time on your break, you might find that you have an attitude of wanting it all to happen, and wanting it all to happen very easily. While it's great to dream big, if you come back to work with the expectation that everything is just going to fall together instantly, you're setting yourself up for disappointment.
So remember, good things do take a bit of effort sometimes. Think of your projects like a garden — it's going to take some fertilising, planting of seeds, watering, and patience before you'll see results.
#2 Energy
It's really common to have an "energy hangover" when you come back to your professional life after a holiday. You've been in this energy of replenishment and relaxation, this very yin energy, for a while, and you tend to bring this back into your work.
While you do want to keep the effects of this energy going, you need to make some time to consciously shift your energy to get it in sync with the work you'll be doing, otherwise you'll just feel off and out of alignment.
How do you like to shift your energy after a break? Tell me in the comments!
#3 Planning
If you come back from a holiday expecting that you'll just be able to pick up where you left off and treat your first day back like it's any other day, you'll run into trouble.
It's really important to give yourself plenty of time to incorporate all of the new perspectives, ideas, and energies that have come up during the holidays, so make sure to set aside some time in your schedule either while you're on holiday or the first day back to accommodate this.
(See below for an awesome way to integrate your new ideas and activate the new year!)
#4 Awareness
Holidays are often times of reflection and introspection, times when we sort of unconsciously sum up how our professional life is actually rating with our life values and what's important to us at that level.
If you end up finding a misalignment with your work and your life values during your time away, you'll definitely struggle to get started again, because you'll be trying to do something that your mind and body doesn't want you to be doing.
What ways do you have to allow yourself to express your subconscious growth - journalling, movement, meditation?
Any of these sound familiar to you? You're definitely not alone — why not share your best tips for working around these "trouble spots" in the comments below?
Supercharge your new year - for free!
On 17th January we're going to kick off Activate: A 5 day challenge to help you discover a different way to set goals, plan, and bring your big vision to life.
Make sure you're part of our BeOne Global Community to be first to hear when doors open - we have some really exciting surprises in store for you, so you won't want to miss out!
Our intention is simple. To support professional women to handle the day-to-day so they can unleash the bigger impact they feel called to make in the world.
We believe real leadership is less about skill, and more about having a well of physical, emotional, intellectual and spiritual strength to draw on. Every week we support thousands of grassroots leaders globally with our free articles, videos and online trainings with powerful tools and methodologies created BY women FOR women.
Become One of many women creating strong, meaningful connections in our community.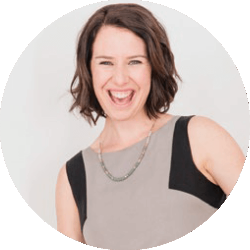 Latest posts by Joanna Martin
(see all)
Comments
comments. If you can't see the comments, please make sure you are not using the Safari browser, and are logged into your Facebook account and have provided consent to the "App and Website Cookies" control in your account.