In this 1min 5sec dose of common sense,  his Holiness says:
"Sometimes I feel that if the leadership of over 200 nations was with women, the world would be a little bit safer!  I really feel that!"
You know- I feel that too. You?
What's more I was watching Michael Moore's recent movie "Where to Invade Next" on the plane back home last fortnight. Now he and the Dalai Lama are polar opposites! But… he did a case study on the Icelandic banking collapse, and bankruptcy.  Did you know, every bank went under except one.  One run by women.  And their investment philosophy "we don't invest in anything we don't understand."
Seriously- I think the world will be safer, and more secure financially too.
So ITS UP TO US to pave the way, to coach, to encourage to support the women who are going to make this difference.
This is a time of huge instability.
I deeply believe we women are core to the solution.
This is our time.
The world needs more women leaders.
Leaders need support.
Leaders need coaches.
If any part of your being is aching to support women to flourish and make their difference in the world, in a small or big way I invite you to explore joining us in becoming a Certified Women's Coach. I'm running this free webinar on Thursday with all the details…
"The Secret to Coaching Women:
This Controversial Approach Will Transform the Results
You Get With Your Team, Your Clients and Yourself."
on Thursday 17th May at 9am London time
(6pm Sydney time)
I'll be sharing our whole philosophy, and how you can take the tools and use them with the women you work with: your team your clients, your daughters.
It's our time.
Join me.
Love Jo
One of many women feeling the momentum growing.
P.S. The response to this webinar has been amazing! We already have over 400 registered just from within our community.  If you know someone who works with women as a coach, therapist, trainer, consultant… or is considering a career change to work with women… please share this page with them.  We'd love to have them join us too!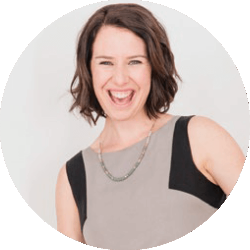 Latest posts by Joanna Martin
(see all)
Comments
comments. If you can't see the comments, please make sure you are not using the Safari browser, and are logged into your Facebook account and have provided consent to the "App and Website Cookies" control in your account.