What are the first words that come to mind when you think about the feminine? Soft, nurturing … maybe a bit recessive, even weak? And what about when you think about female power? Does your mind immediately go to sports commercials and Superwomen? Seems like a bit of a contradiction, doesn't it, like you either have to choose between being sweet or being strong.
The truth is, true feminine power is neither one of those things.
Don't get me wrong: I am 100% for strong women stepping into their power. But not in the way that you might think. See, historically we've attempted to level the playing field between men and women in two main ways: by stepping into the Superwoman archetype, and trying to out-muscle the men, or stepping into the sex kitten archetype, and trying to seduce them.
But you're so much more than that.
There's nothing wrong with being ambitious or sexy — but the classic expression of both of those things comes from a masculine perspective. It's fairly obvious with the ball breaking, Superwoman archetype. But the traditional sex kitten stems from that linear, masculine paradigm too. And the truth is, neither one makes particularly good use of the inherent strengths that we have as women.
It's a matter of biology.
Women and men have vast differences in their biology, particularly when it comes to hormones. Men have a lot of testosterone, which is that "push forward, get it done!" hormone that moderates that aggression, that drive to compete, which is great for working in linear, competitive paradigms. Women on the other hand have about a thirteenth of that testosterone. (It varies a bit throughout your cycle, but that's about what it is.)
Does this mean that we can't compete and that we just have to wait at home for the men to take care of us? Absolutely not! But it does mean that if we try to work in exactly the same way as the men around us, we're going to run out of that testosterone pretty quickly, which leaves us running on cortisol and adrenaline, the stress hormones. Cue frustration, burnout, and all the physical, emotional, and mental problems that come along with them.
Strength from cycles
The great news is that once you realise this, you can start to really step into your power as a woman. Instead of trying to push, push, push your way through using a masculine paradigm, you can find the strength that comes from living and working according to your biological cycles.
As I spoke about last week, we've all got cycles of energy, which means that different parts of your day, month, and year are best suited for different things. For instance, those days that you feel really "low energy"? They're not a waste — in fact, they're often the best for meditation, connecting with Source, and restoring. When you really start to lean into your own rhythm instead of trying to push through full steam, then you can start to step into your power as a woman.
First steps:
1. Observe. That's it — just see how your particular rhythms work. What do you feel like at different times of the day, what tasks are you particularly drawn to at different times of the month?
2. As you start to see patterns emerge, try to tailor your activities to different parts of your cycle. If you're familiar with Embrace or other programmes we've done, then try tap into whatever archetype you feel your energy is best suited for at the time. And have fun with this! Remember, you're not trying to come up with this rigidly regimented schedule; you're trying to tap into the power of what's already happening.
3. Care for yourself. If you're running on empty, there's no way that you can step into your power. So take care of your needs, and throw some wants in there too — maybe some soft play, a relaxing afternoon, a phone call with a friend; whatever you need to get back to your best.
4. If you want to get deeper into this, then try exploring your archetypes. All of the archetypes have their strengths, but it's often easier to immediately see the strength in the Queen, for instance, than in the Lover. If you like, try listening to Hymne à la Femme by Vangelis, and see how you can call out your Queenly strength as you move to the music.
OK, let's try it out now.
Take 30 seconds to breathe and get into your body. Now, tell me, what's your energy like right now? Can you tell what part of your rhythm you're in, or what archetype you want to tap into? Tell me below in the comments!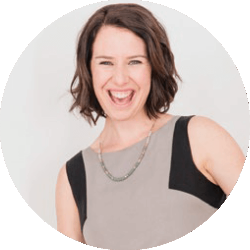 Latest posts by Joanna Martin
(see all)
Comments
comments. If you can't see the comments, please make sure you are not using the Safari browser, and are logged into your Facebook account and have provided consent to the "App and Website Cookies" control in your account.