Being an Australian living in the northern hemisphere, I find that this year I am really present to the sense that Christmas makes. Don't get me wrong, it's a wonderful time of year in Australia as well, because it's summer with barbecues and lots of fun things to do. But there is something unique and special which makes sense of so many of the traditions when you are in the northern hemisphere.
It seems like it has become almost a given that this time of year just before Christmas everything gets crazier and crazier and busier and busier. There is the shopping and all the food to be prepared. Getting the turkey, stuffing the turkey, going to the pub with your mates, organising presents, buying presents, visiting family and friends, going to church and then getting home. Getting that last bit of work done before the office closes, all of that kind of stuff, the list goes on.
The trouble is when we do that we end up missing the magic, which is sad because this is a truly magical time of year. Here in the northern hemisphere we are in the middle of winter and it's time for the PowerType of the Sorceress, that part of you that brings a little bit of fairy dust and is tuned into the mysteries.
The Winter Solstice is on 21 December, this is a really special time because it's the shortest day, which by default means it's the longest night. It's the longest period of darkness that we have in the calendar in the year. Many of us we get freaked out by darkness but actually there is a great gift here.
Discover that gift!
Here in the northern hemisphere (I'll talk about the southern hemisphere in just a moment) we're in Winter. If we could take away everything that the culture demands of us, everything that our busy lives demand of us and actually tune into our energy at this time of year we will discover that our energy wants to come in. It wants to be inward focusing and reflective. Given the current fast pace of life it's all too easy to miss this and unless we tune into it we will overlook it. We are all animals after all and we do respond to the seasons, whether we are aware of it or not.
One of the risks we run at this time of year is skidding through this amazingly magical moment without acknowledging it or noticing. The beauty of the longest night is that every day after this the days get a little longer and the light returns. I find it fascinating to think back many hundreds of years ago when perhaps our ancestors weren't as confident that the spring was going to come as we are these days. When it was only sometime after the winter solstice that the days would start to lengthen and they would start to notice it. And they would celebrate. This is why we bring Christmas trees into the house at this time of year and wrap them in lights. And why we decorate our house with lights because at this time of year we want to celebrate the return of the light.
Whether that's the Christian light of Jesus, Hanukkah, Pagan etc, it doesn't matter what your tradition is or even if you don't have any spiritual beliefs, you can tune into nature and you can get a sense that there is something fabulous and magical going on just now.
What don't you want to have in your life anymore?
One of the things that I highly recommend is giving yourself permission, specifically in this week, to just be really present during these darkest days. Reflect on 2016 and anything that you don't want to have in your life anymore. Anything that you don't want to take into 2017 just become present to it and consciously let it go. Chose to let it go into the darkness. And then get excited that as the energy and the light start to return you will have all of the energy that you want and need to be able to fulfil on your goals and ambitions for 2017.
Know if you're on the flip side of the world, in the southern hemisphere, where I usually spend my Christmases it does have a different flavour. It is summertime at this time of year and we are at the opposite end of the spectrum with the longest day. It's such a delicious time of being with friends and people. So if that's where you are make sure you are present to that, and that you revel in every drop of energy that you bring to that. Be present in those connections. Again it's really easy in the summer celebration of Christmas to get wrapped up in it all and not be present to the gift that is there of being with people and being expressed which is what your energy wants to be doing in the summertime.
Wherever you are in the world simply tune into what it means for you and don't let this week sweep by. There may be lots of things you want to get on with, and maybe a sense that you're going to enjoy the break to catch up on the things you're behind with but one of the first things that I really deeply hope you catch up with is your connection to you.
This is something that I am going to be really focusing on over this period, really taking notice of myself and my family. Taking notice of each other and what it is that we want to leave behind in 2016.
Merry Christmas and may 2017 be an exceptionally rewarding, fulfilling and successful one for you.
Our intention is simple. To support professional women to handle the day-to-day so they can unleash the bigger impact they feel called to make in the world.
We believe real leadership is less about skill, and more about having a well of physical, emotional, intellectual and spiritual strength to draw on. Every week we support thousands of grassroots leaders globally with our free articles, videos and online trainings with powerful tools and methodologies created BY women FOR women.
Become One of many women creating strong, meaningful connections in our community.
Get started with 7 Rituals for Calming the Daily Chaos so you're in a position to handle the next mini-catastrophe coming your way, and take it all in your stride.
After all, shit happens no matter how intelligent or important we are. It's how we handle it that determines out impact.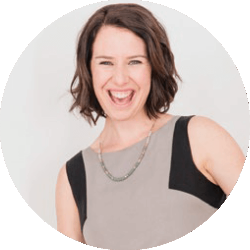 Latest posts by Joanna Martin
(see all)
Comments
comments. If you can't see the comments, please make sure you are not using the Safari browser, and are logged into your Facebook account and have provided consent to the "App and Website Cookies" control in your account.