One of the most common problems I see with my clients is overwhelm. Often they are trying to do too much and juggling a million and one things.
I work with amazing women, who are definitely here to make a big difference but paradoxically sometimes you need to do less in order to achieve more. And there is one tiny little word that will make all the difference in the world to you. You just need to get comfortable saying it and a great number of people aren't.
That tiny little two letter word is ... no.
Are you good at saying no?
I don't just mean saying no to things you don't want to do, that's one side of the coin, but the flip side is sometimes you need to say no to opportunities that you may want to do. In fact, if you want to make your greatest difference in the world you're going to need to learn to say no more.
Many of the women I work with find it hard to say no because they don't want to let people down or offend them. Does this sound familiar?
The good news is you can do it gracefully and in today's Jo & Co episode I'm sharing a simple 3 step strategy that will show you how to say no to the opportunity or invitation rather than saying no to the person. It makes a big difference.
Check it out and start practicing today. Let me know how you get on and please share this simple strategy with your friends.
For more on saying no and enforcing your boundaries, Grab your free Enough is Enough report now. In it you'll learn how to gracefully set unbreakable boundaries and how to say no with ease, in a way that works for everyone. There are specific action steps for you to take to guide you on a gentle journey of reclaiming your space.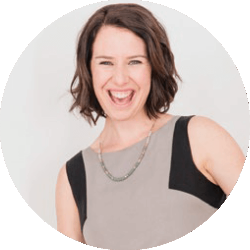 Latest posts by Joanna Martin
(see all)
Comments
comments. If you can't see the comments, please make sure you are not using the Safari browser, and are logged into your Facebook account and have provided consent to the "App and Website Cookies" control in your account.