Ever feel like your to-do list is ruling your life? Whether you're a tech-loving app devotee, wedded to Basecamp, Trello, or Asana – or a back-of-an-envelope scribbler, convinced that the very act of putting pen to paper helps your brain fire better – I want to set you a challenge today to make your to-do list work better for you.
You see, since we started helping women to have a bigger impact on the world without burning out, we've learned a thing or two about what can hold us back. And strange as it may seem, your to-do list might be one of the biggest blocks you face.
What does your list look like?
At its most basic level, a to-do list is exactly what it sounds like: a list of actions that need to be completed at any one time. The trouble is, in today's world the sheer number of tasks can quickly become overwhelming. And many of us play so many different roles – parent, mentor, sister, colleague, leader, friend – that the difference between the jobs on our list can be vast.
Have a quick think now about what your to-do list looks like.
Is it in one place, or is it scattered among various locations?

Do you have a system in place to track what happens with different tasks?
It's really common to find that we have a slightly different approach to tasks in different areas. You might be the queen of getting things done at work, and utterly all over the place at home. Perhaps you've got your kids' scheduls totally handled, but your personal to-dos when it comes to life admin leave a lot to be desired…
If there are any areas where you sense things could really be easier than they already are, then read on.
Why most productivity tips fail
A quick word on some of the traditional productivity advice you might have tried before. You're an intelligent woman, after all, and if there's something that's a challenge for you I have no doubt you'll already have tried a few things.
Typical tips include things like:
Batch similar tasks, like phonecalls or meetings, into one time

Have a place to capture everything that needs doing

Do the hardest things on your list first (most famously in the awesome book Eat That Frog)
What tends to happen in my experience is that these approaches work well for a bit… until they don't.
You find yourself ignoring your list altogether, in the manner of a sulky toddler refusing to play any more. The perfectly-paced system cracks under the strain of a sudden avalanche of super-important tasks (AKA the dog's sick, the washing machine's broken, there's a non-negotiable deadline and half your team are off sick with the flu).
If you can relate to any of that, here's what I suggest.
The wisdom of cycles
First things first, it's time to rethink one of the most basic assumptions we make when we try to plan our productivity, and that's that we're consistent in our outputs.
It's so easy to look at those neat boxes in our schedules and think that getting the most out of the day is simply a matter of slotting one task into each slot.
But when you think about it, what you can get done in one hour varies enormously week to week, month to month, and even within the same day. Some days, you'll blast through twenty fiddly admin tasks with superhero levels of energy… and others, just looking at your inbox is enough to send you into weeping, chocolate-craving can't-cope mode.
So the first step is to begin to pay attention to the energy cycles you go through.
Step one: Track your energy
If you're menstruating, noticing your energy levels throughout your cycle is a great place to start. Everyone experiences these slightly differently so don't be surprised if your cycle looks very different to someone else's, or if it's changed from how it used to be.
If you're not menstruating, try simply observing your energy throughout a length of time. You can do this very simply by jotting down a value from 1–10 for how much energy you have at any given moment.
You may find that your cycles correspond to the moon, or to another rhythm, or that it's predictable within a 24 hour or 7 day period (maybe you're a Monday morning fresh start person, or a mid-afternoon nap craver…)
Start to get a picture of how your energy ebbs and flows, and you'll be one step closer to reaching a place of serenity when it comes to how you work.
Step two: Batch your tasks
Here's where your to-do list can really hold you back: it looks like it's a list of tasks that need to be done.
But what if you started looking at it as more of a "to be" list instead?
Each of the tasks on your lists requires you to be a certain way. If you're researching something, you might need to be in curious, focused mode – and open to spotting intuitive connections among the data.
If you're leading your team, you might need to be inspiring and decisive, and if you're combing through your finances you'll want to be clear-headed and detail orientated.
When you stop seeing your list as actions and start seeing it through the lens of ways of being you'll find you can begin to associate tasks related not by type, but by energy.
You might have a phonecall to an irate client, a meeting with a difficult team member and a negotiation with your husband about where you're going to be spending Christmas this year.
Those very disparate tasks wouldn't be linked in a traditional list, but they are connected by the energy they require: You need to be clear and compassionate in your communication, firm in your boundaries, and open to listening to what the other person has to say.
Which leads me to the final piece of the puzzle:
Step Three: Begin to fit your "to be" list into your energy tracking
This is where the fun (and ease!) begins.
If you know that the week before your period you're often feeling emotionally wobbly, physically tired, and impatient with "keeping the peace", then it's probably not the time to schedule that tricky money chat with your other half.
Can you postpone the performance review with the team member who always pushes your buttons, and make time for the tasks that you'll be feeling more like doing?
Perhaps Monday morning you know you have a burst of energy and a real drive to start the week doing what matters.
That might be the perfect time to block out email notifications, and make progress on the deep-dive work tasks that need all your concentration – so that you start the week on your best foot forward.
Here's how Emma used this process at the end of last year, when she joined our online BeFruitful program to gain more control of her time:
"Yesterday I was at home and while the children played, I started getting this batching thing underway. With my motto "don't make it too complicated!" (I know my risk), I started a to do list with energy tags for some home things: preparing for Christmas and what's needed to buy our flat off our landlord (she asked us if we wanted to – we've rented it for 11 years).

I then looked at my calendar, estimated the date of my next period and wrote in the best week of November to choose presents for my family, to plan the Christmas menu and to defrost the freezer to make space. I decided to negotiate a possible house purchase value with the Landlord and to organise our family finances to work out what we can afford.

I'm a physicist; one of only 8 women (and 50 men) doing my senior role, and 6 of the others don't have children – the other who does works part time. So I have no real role model.

This has been a wonderful thing to find and I'm so excited to start using the ideas."
Change is a constant
Of course, there's no way you can reschedule everything in your life to fit in with your energy. Unexpected things crop up, and other people's priorities can definitely impact your own.
But by using this approach to managing your tasks, you can begin to give yourself the best possible foundation from which to handle those challenges.
Instead of wearing you out or pushing you into overwhelm, your to-do list can become a menu of different energy types from which you can make sure you're doing what's best for you at every moment of your day.
Want to find out how to apply this process to your life?
If you'd like some extra support around applying this way of thinking to your to-do list; detailed step-by-step instructions on where to begin and how to put it into practice; plus our guide to the 5 different types of energy that will help you move through every task on your list with ease, our online BeFruitful program could be just what you need.
It's the ultimate step-by-step system to help you take back control of your time and energy, and unlock hours of extra time each week.
Click here to find out more about the program.
Our intention is simple. To support professional women to handle the day-to-day so they can unleash the bigger impact they feel called to make in the world.
We believe real leadership is less about skill, and more about having a well of physical, emotional, intellectual and spiritual strength to draw on. Every week we support thousands of grassroots leaders globally with our free articles, videos and online trainings with powerful tools and methodologies created BY women FOR women.
Become One of many™ women creating strong, meaningful connections in our community.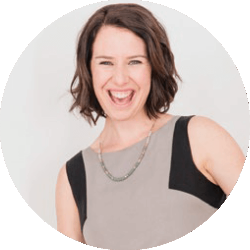 Latest posts by Joanna Martin
(see all)
Comments
comments. If you can't see the comments, please make sure you are not using the Safari browser, and are logged into your Facebook account and have provided consent to the "App and Website Cookies" control in your account.