When did you last stop yourself from sharing your opinion because of fear of what other people might think?
For fear that they might judge you as silly, weird or ridiculous? Overly emotional or boring? Too "woo-woo" or too practical?
Too much or not enough??!
Or the worst: that they might think 'who does she think she is…'
It's easier to stay quiet, right? Keep your thoughts, insights and perspectives inside?
Except that staying quiet when you have something inside to share is painful. Especially when you have a sense that what is inside is, well, kinda magic. And needed right now in our world.
If you want to feel seen, heard, validated and valued for who you are, read on…
Early on in the first lockdown I joined an online Style Club. It was something fun to do and I literally credit it with keeping me sane through two years spent living alone.
One of the club members shared a link to a dress she was considering buying – bright blue, with capped sleeves and a tie-waist.
The stylist said 'oh no! That dress is absolutely wrong for you. It's going to make your bust look huge and highlight the fact that you don't have a waist. And the colour will wash you out'.
I looked at the dress and that comment and thought "Hang on a minute. That magical dress is going to make my breasts look bigger? And highlight the fact that I DO have a waist? I NEED THAT DRESS!"
Now, do you think the dress was worrying about being wrong for my friend, and trying to hide just how capped its sleeves were? Fade into the background and be less bright?
Hell No. It was too excited to meet me, and planning out all the parties and awards ceremonies and book signings we'll attend together 😉
The dress was wrong for her but just-right for me.
Right for some. Wrong for others. It's how life works.
It's how dating, sex and marriage works.
It's how fitness and dieting regimes work.
It's how money management systems and investment strategies work.
It's how habit-setting and productivity apps work.
It's how healing modalities and teaching styles work.
And it's how business and marketing works. And the earlier entrepreneurs get that, the better.
Really wrong for some = really right for others.
And as long as you are focusing even a speck of energy on those for whom you will always be too blue, too capped-sleevey and too tie-waisted for – too wrong for – you will be invisible to those that you are really right for.
This is true for partners, friends and clients.
If you're an entrepreneur, you will know you have this problem because you will either not have enough clients, or too many of the wrong ones – clients that want things from you that you don't really want to give.
Let's be clear here – it's not a moral judgement. They're not flawed human beings. It's not about judging anyone. It's just that they are wrong for you.
If you're attracting wrong-for-you clients you'll likely be undercharging and overgiving and feeling unfulfilled.
Which is frustrating when you know very well that you have magic inside.
So is it time to stop worrying about what other people think? To stop letting their imagined opinions and judgements of you stop you from expressing your true self? Is it time to stop self-editing and start sharing the real, raw, unedited you?
That blue dress wasn't wrong. It was wrong for the wrong person and just-right for the just-right one.
You cannot be too bright, too blue, too capped-sleevy or tie-waisted for YOUR just-right clients.
So what are your versions of these things?
What do you try to hide?
Your intelligence? Your wit? Your silliness? Your strong opinions?
The abundance of just-right clients (or friends, or colleagues, or peers) that you seek is on the other side of letting these things be seen.
So here are three steps to feeling safe to be stand out, be different, and be seen by your just-right clients
#1 Put fear in its place
Remember that fear is physiological. You are NOT in danger but your mind doesn't know the difference between actual and imagined fear. Put your feet firmly on the ground, feel the Earth beneath you, take a deep breath and remember how safe you are.
#2 Be you
Let yourself be yourself! I know everyone is saying this right now. Reese Witherspoon recently shared that the best advice she's ever received is 'the sooner you get that other people's opinions about you mean nothing, the quicker you get free'. If you are saying 'I know' right now – ask yourself – what are you doing with that knowledge?
#3 Stop being everything to everyone
Remember that the longer you stay trying to be nice, sweet, and pleasing to all, the longer you remain boring.
Which is when you hear nothing but crickets. If you truly want to change the world, you need to get OK with the fact that not everyone will like you or what you have to say.
If they did, your work wouldn't be needed and your vision would be reality already.
When you let yourself be seen in all your uniqueness, you attract your just-right clients to your online door; your soulmate friends to your life; your very best allies to your cause.
Maybe your special brand of weirdness includes the way you dress, the way you style your hair, the way you talk or the way you structure your offerings. Don't try to do it like everyone else.
You do you, boo.
After all – the irony is that none of the strategies we use to hide work anyway! People will still judge you. People will still be jealous of you. People will still reject you or think you let them down. You can't control that.
What you can control is how you decide to live your life and lead your business. It's your joy on the line here. Your sense of fulfillment at stake. Your bank balance that will suffer or rejoice.
It's ultimately a decision and it's yours to make: will you betray yourself to be liked by another? Or will you honour yourself no matter what anyone else says?
Find out more
If you know that you are stopping yourself from being as successful as you have the capacity to be because of Fear of What Other People Think, go ahead and get this guide to moving through the fear.
So if you're wondering where your ideal clients, friends, or lovers are hiding? It's not them hiding, it's you! Start showing up and being a stand for what you believe in and you will draw them to you like thirsty picnic-ers to a river on a sunny day!
About Kate
Kate Wolf went from professional Clown to Six Figure CEO but has never forgotten the power of play. She is a One of Many Coach and Trainer, Founder of Spirited Business™ and creatrix of the acclaimed StorySchool and Mesmerise. As a catalyst for creative self-expression, Kate helps highly sensitive entrepreneurs to stop bowing at the altar of What Other People Think and dare to share their own unique voice. It is from this place that they find the work they really came here to do, and the words that sell it. Her lovingly crafted body of work supports business owners to become wildly successful, in ways that allow them to burn bright, not out. Connect with Kate at https://www.katewolf.global/community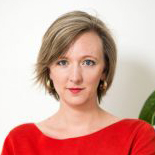 Latest posts by Kate Wolf
(see all)
Comments
comments. If you can't see the comments, please make sure you are not using the Safari browser, and are logged into your Facebook account and have provided consent to the "App and Website Cookies" control in your account.