I waited, fixated on the whirring circle of doom on my phone, the internet buffering, as always, at the moment I most needed it to work. Suddenly, the words appeared, a comment beneath my video from a stranger on the internet:
'I'm sure you're full of good intentions but you come across as a bit weird.'
If you're anything like me, a cruel comment like this doesn't just sting. It stops us from standing up in the first place.
Fear of criticism. Ridicule. Rejection.
These are the things that keep too many of us from standing up for what we truly believe in, raising our voices (and if self-employed, our prices) and sharing our words, work and wisdom with the world.
We're worried about what they will think…
As a transformational coach and communications consultant, I regularly hear my clients say 'I'm worried about being seen as weird, or ridiculous. Or naive or unrealistic. I'm worried they won't get it'.
But let's pause for a minute. After all, who is this elusive 'they'?
Are they the person you *really* want to connect with? Or are they someone who thinks it's OK to criticize others and shoot down creativity and inspiration when they see it?
If that's the case – then why should their opinion impact your level of self-expression?
As long as we squash ourselves to fit in with the – mostly imaginary – fear of what 'they' will think – editing ourselves, hiding our true magic and wonderful uniqueness – the people who will love us just as we are, can't hear us.
Whether it's your ideal client, ideal partner or ideal friends, when we hide who we truly are, the connections we make cannot fulfil us.
How to show up (when you know you've been hiding)
If you are struggling in any way right now, try saying something true.
Start with admitting it to yourself.
After a decade of walking a two-fold path – spiritual teacher and energy healer by day, theatre director and performer by night, I realised that the most healing thing we can do is express ourselves. And most free-ing. And most fun.
Start with yourself. Take a piece of paper and write: 'This is my Wild Voice and this is what I want to say…'
Let yourself write freely, unedited. Let the words come from deep within. And then read what you have dared to write. You might be surprised by your own clarity and wisdom.
What your wild voice can teach you
My client Morag who is now training with me to become a Wild Voice ™ Facilitator shared that this work has helped her ditch the requirement for 'perfection and right' in favour of 'intention and quality'. That the first time I guided her through the process she thought 'what is this? This is strange,' and yet very quickly found herself thinking 'can we do it again?'
Morag's empowering realisation – that is available for you, too – was that her Wild Voice had been there all the time, just waiting for her to listen.
There is a part of us that was never tamed, never conditioned. That knows exactly what you want and need and who you are and what you're here for. It is wise and deep and may seem weird or strange to those who are stuck in their own prisons of judgement. But it holds the key to your freedom and your joy.
Oodles more joy for a bit of judgement? I'll take that deal any day. Because the truth is – it is a choice we make.
Do you choose to suppress who you really are to keep the favour of those who don't even know the real you?
Or do you choose to show up and shine and let yourself have the kind of real connections that can ONLY come when we are being real?
When I saw that comment from the stranger on Facebook, I got back in bed. With my phone with the offending message on it still in my hand, raised stiff above my head, not welcome in the safe space underneath my duvet. And I had a conversation with myself.
There was one voice saying:
'See? See it's not safe to show up and shine. You need to quit this self-employment thing and go and get a job where you can fit in, toe the line, follow the rules. Get down'.
And there was another voice, much quieter, that said:
'This is exactly why you need to keep going. Because we're taught to compete and judge and tear each other down, not see another woman trying to fly and go over and lend her our wings and cheer when she wins. And you're going to play a part in changing that. Get up'.
I got up. I kept going. And I'm so glad and grateful that I did. This blog post, like all my work, is a clarion call to unique and individual expression. To consistently unravelling the layers of who you are not so you can reveal the truth and magic of who you are.
Because from that place, what you put out in the world can only be good.
From that place, there is no such thing as competition.
From that place, there is room and freedom for us all to be exactly who we are, to be playing our unique part to play at this time on our planet.
Your Wild Voice will lead you to that part to play, if you'll listen. If you'll let her speak.
Meet Kate
Highly sensitive. Wildly creative. Surprisingly practical.
Kate Wolf is the founder of Spirited Business Ltd, creator of the Wild Voices ™ process, and two flagship programs, StorySchool and Mesmerise. She leads a community of highly sensitive, deeply caring, wise & loving rebels who are tired of bowing at the altar of What Other People Think. She supports them to find their own wild way to build businesses that both fill up their bank accounts, and feel deeply fulfilling. So they can shine brighter, love louder and stand taller – together.
If you do deep work that is hard to explain, Kate will guide you to find joy and courage in your unique self-expression that speaks straight to the heart of your real ideal client. Join Kate's free community here: https://www.katewolf.global/community and receive your guide to moving through the fear of showing up and shining here: https://www.katewolf.global/move-through-fear/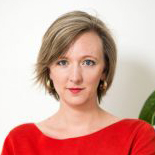 Latest posts by Kate Wolf
(see all)
Comments
comments. If you can't see the comments, please make sure you are not using the Safari browser, and are logged into your Facebook account and have provided consent to the "App and Website Cookies" control in your account.