Lately I have been spending a lot of time connecting with other organisations that bring women together (after all we are just One of many!)
There are stacks of inspiring places out there filled with supportive and informative women. But one thing about them kept bugging me. Sometimes the forums felt like a place to brag or compete with each other. Don't get me wrong, mostly the environments are warm, welcoming spaces.
     When you spot competitiveness it stands out a mile.
It made me think of the way the traditional workplace is structured, and how we still feel like we have to compete to get to the top. It made me wonder if we are inadvertently bringing that mindset of competition into places where it doesn't belong, like mothering, or relationships, or appearance.
Is there a perfect way to be a mother?

A perfect way to look?
Tell me, how do you win this particular game?
Of course, there is no winner. So this kind of competition never ends similar to playing casino games at casino sites.
On the other hand it's long been agreed that competition can increase productivity. Maybe it's not about men or women but about healthy competition, about being better than your last try. Esteemed education expert John Holt ran an experiment in his classroom over several years that showed far better results when a class was competing to improve their personal best rather than to beat each other. To me that's what healthy competition should be about: Improving yourself without looking too closely at what next door is doing.
Can competition be destructive?
Even if you're competing with yourself? Are men more competitive than women, or are men and women just competitive about different things? How much do you like to win?
It would be great to hear your stories in the comments.
---
Dr Joanna Martin: Founder, oneofmany.co.uk.| Author| Women's Speaker| Entrepreneur| Ex-doctor| Loud Sister| Baby Wrangler = No professional training but do a fine job nonetheless!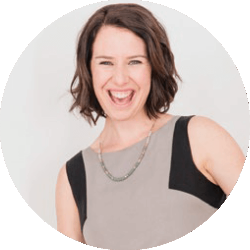 Latest posts by Joanna Martin
(see all)
Comments
comments. If you can't see the comments, please make sure you are not using the Safari browser, and are logged into your Facebook account and have provided consent to the "App and Website Cookies" control in your account.