Founder: One of many. Author. Ex-doctor. Entrepreneur. Sister. Sometime Actor. Baby Wrangler. Personal Chef. Mother.
Latest posts by Joanna Martin (see all)
"The Western Woman will save the world" . . . said the Dalai Llama.
. . . mmm, are we talking about the same woman? The one who just spend 20 minutes ransacking the house for her mobile phone while she was talking on it?
<<< so, just so we are on the same page… this lady?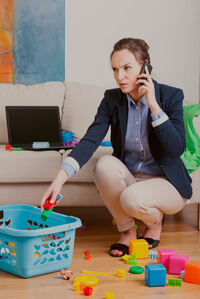 Around the world right now intelligent, capable women are sensing that something is afoot.
There's a shift occurring, slowly, imperceptibly, but undeniably.
We, and you, are at the centre of it. Women.
In the corporate world we're seeing a huge calling for "More Women on Boards".
In the small business space, women account for 17% of all business owners in the UK. Even more importantly the gender gap is narrowing hugely.  Indeed in the UK between 2008-2011 women accounted for 80% of the newly self-employed.
If Warren Buffet & His Holiness The Dalai Lama Say So, It Must Be True!
This shifting of the balance of power is occurring not only in the business world,  but echoed among spiritual communities too. His Holiness The Dalai Lama proclaimed at the Vancouver Peace summit, "The Western Woman Will Save The World"
Even the world's richest investor, Warren Buffet, says that women in leadership are the key to rectifying the economic crises we face.
Even yesterday we saw "that Harry Potter Girl" as she called herself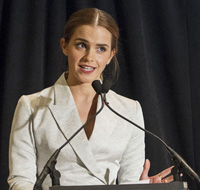 (aka Emma Watson) get major traction throughout the world after the UN launch of the #HeForShe campaign for gender equality. Emma's amazing speech brings to the front line the stigma associated with the word "feminism",  and calls out to "inadvertent feminists" to stand-up, particularly men. (By the way, we completely agree and we think the word "femininity" suffers similar misconception) for different reasons – but that's a story for another day).
Regardless where you stand in the "feminist" debate, around the world, across all areas of life women are coming to the fore.
If you instinctively know this, but are not sure what to do next –then this is the place for you.
But then there's that other side to being a woman
The side that feels like we've never quite got it together.  With the demands of the 10am meeting, the school run, the birthday lunch, the merger and last night's argument to deal with… who has time to find their mobile phone, let alone step up and help redefine feminism.
We are caught in a place where we are feeling called to give more, but with no spare time to give it.
A desire to make a difference, but a dearth of energy with which to make it
We get focused on the little things, and lose sight of the big things that really matter.
Well it starts now ladies.
Enough!
We are not guilt.
We are not time-poor.
We are not battling.
We are not burnt out.
We are powerful.
And we don't need to "grow-a-set-of-balls", to do it
I'm not talking about aggressive, blast through barriers, power.
I'm talking about soft power.  The power that is inherently female.
We can be daughter, mother, wife, efficient colleague, family social club captain, and chief homework tutor simultaneously. We don't need to become a military drill sergeant to achieve that.
But sometimes we do become that.
So how do we balance the demands of today, our dreams for tomorrow and a culturally in-built propensity for Making-It-Happen-Man-Style?
Is it even possible for us to manage our multiple daily roles, find time and energy for making our difference in the world, and do it all without turning into a man?
Here at One of many we think… Yes!
But it's going to take a shift in focus, and a shift in behavior for us to create the change we want to see in the world.
It's going to take working together in a way that feels new and sometimes uncomfortable, because of the "achievement and competition" culture we have been educated in.
It's going to take getting straight with yourself and others about what you need, and what you can give.
So I want you to take away this thought with you today.
Ruminate on it.
Throw it out to a few of your friends…
Truly enquire within yourself:
"When was the last time you felt comfortable enough to be completely honest about your true needs, and had them met?"
My guess is if you work in the corporate world, it was probably…ummm, never.
If you run your own business and are dealing with clients, then it was probably….ummm, never.
And if you're in a relationship, with anyone, then it MAY have been, (if you actually even know what your needs are)… ummm, when you got together (all those moons ago.)
And if you're a mum, as well as any of those things listed above….then the answer is very likely NEVER!
Why?
Well, I'll be sharing my ideas on why we are so scared to share our needs and ask for support in an upcoming blog post.
My thoughts are just One of many. So I'm interested in your thoughts.
You see, we believe no one woman has all the answers.  We all have our unique strengths and perspectives to share.
We see ourselves as a platform for the sharing of wisdom.  A platform that was once as simple, and informal, as the preparation of the communal meal for the tribe, an age ago. Let's reinvigorate the community, the tribe…and we might make some magic!
It's One of many things that happens when women get together. Funny that! [Click To Tweet]
So please; hit up our Facebook page One of Many Women, and share with us your thoughts:
"Why are we as women resistant to sharing our authentic needs, and having them met?"
We can't wait to get to know you.
Ps. Even better, come and help us shape the world we want tomorrow, at the One Woman Conference, in November 2014 in London, see more…