Welcome to our new blog series of posts featuring members of our community. We hope you will enjoy it!
Meet Lucy Whitington
Lucy spent many years being 'good' at marketing. She worked for start-ups to international Plcs. She got overqualified with an MBA, and since 2005 has run her own website & marketing business. Then she realised her 'Thing' was seeing other people's 'Thing' and transforming that into a super charged business.
Lucy's uniqueness is not just her comedic personality, but her ability to see with 20/20 vision how business owners and entrepreneurs can excel by doing what they're brilliant at, even when they can't see it themselves!
This is now known as 'Getting Lucy'd.'
When she's not Thinging, speaking, running events, working with business celebrities, spending too much time on Facebook or eating cake,  Lucy is loving her two 'small people'. And perhaps spends a little too much time reminding everyone how much she also loves living by the seaside!
We had a little chat with Lucy, and here are her answers in her own hilarious words!
What inspired you to write 'Find your Thing'? 
A lot of people write their book as the 'first time' they collect all their thoughts on a topic, but for me it was time to finally get in print what I'd been sharing for some time (years!). I originally had a first draft which was taken from my signature online programme which was me 'talking through' my process and philosophy. But that draft sat on my desk for some time as I knew every single time I did my Thing it was evolving and improving, plus at the back of my mind I wanted a 'proper' Publisher for this book… And like every good intention… a year and a half later… I got a Publishing deal and picked up my draft and thought, I can do this better! and rewrote the entire book in a week 🙂 Another couple of rounds of edits later… and it's in bookshops having 'Shelfies' taken. It's taken a long time but now it's 'out there' it's pretty exciting.
Who should read your book? What do you hope to inspire your readers to do?
Anyone who either hasn't found their Thing yet – or has found it and wants to know how to 'get famous' (and paid!) for it. That's the 2 parts of the book – Finding your Thing (and how to know when you have), then what to do with your Thing to get known for it and (more importantly!) get paid for it. I hope to inspire readers to stop doing something they are good at and do their brilliant Thing instead…
Can you share a little secret from your book with our readers? 
There are only 2 ways to find your Thing. They are to look at what you find easy, and to notice what annoys you. They sound really simple but the hard part is spotting them. When you find something easy you file it under 'common sense' and so it becomes part of your everyday actions and you don't realise quite how valuable it is. If you're not sure if you're doing your Thing or not, a good question to ask yourself is if you feel like you're wearing a uniform when you're working – if you don't feel it's 100% you doing, giving and sharing what you know, exactly how and when and where you want to, chances are you're not doing your Thing yet…
You spend most of your time working with people who aim to be or already are established celebrities – who inspired you the most and why?
I work with people who (no matter how much it might terrify them – and it often does!) want to share their Thing in a big way. They are looking to 'get famous' for their Thing as they know that will mean they can help more people. It's actually not an ego-driven thing, more a 'how many people am I not helping if I don't show up and get known for this' thing. And when you look at it that way, that's the main motivator for the people I work with… it's not about them, it's about who they are here to help. And actually it's the people I get to work with who inspire me the most. Seeing anyone do their Thing even when they're not certain of it at first, is super inspiring… and then when it's valued, and people are buying it… awesome 🙂
Now that your book is out what is your next ambition?
I am definitely keen on the idea of a world book tour! I know I've barely started really when it comes to inspiring people to do their Thing so I am very happy to take the book on tour around the world which also allows me to take my small people on adventures at the same time too (even if I do have to stick to the school holidays!). I love speaking and 'being in a room' with people so I'll carry on running events, standing on stages, and running online classes. I also love supporting people while they are getting to grips with their Thing too, and love running my business club so I can offer that support. My Thing is pretty simple – helping other people find and do their Thing so they love it and are paid for it.
To find out more about Lucy and her newly published 'Find Your Thing' book check out her website or talk to her on Facebook.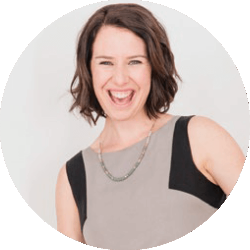 Latest posts by Joanna Martin
(see all)
Comments
comments. If you can't see the comments, please make sure you are not using the Safari browser, and are logged into your Facebook account and have provided consent to the "App and Website Cookies" control in your account.