Do you start each month with good intentions about what you will spend your money on?
Do you ever think about what you will do with money you have left in the bank at the end of the month. Maybe you'll invest it in stocks, save up for a dream holiday or a deposit on a house. Maybe you just want enough to buy a decent pair of boots.
Except….at the end of the month the money has disappeared!
Weird, right? The sums never quite add up. You're down to your last penny and it's beans on toast for supper again. And now on top of feeling broke (no stocks, no holidays, no boots) you might also feel a gnawing sense of failure. If only, you think, I could stick to what I need and ignore what I want. If only I could be good.
This year I was dismayed to discover the existence of 'Sober October'. 'Dry January' is already a fixture on my calendar and one month a year without wine is plenty as far as I'm concerned. It was only when a friend said she preferred October because 'January was too miserable already' that I started to question whether this kind of all-or-nothing approach was counter-productive and possibly even harmful.
Everything in moderation. And that includes spending money on things you want. Not just things you need.
The problem with denying yourself something you want is that you start to feel deprived. By repressing your desires you can be storing up trouble for the future, craving things even more until eventually we succumb with wild abandon. Sometimes we spend recklessly, rewarding ourselves for sticking to a budget by blowing the budget. Just like the Sober October participant who spends the entire first week of November with an enormous hangover.
Budget for the little things you like to do. Don't give up on things because you think they could be perceived as luxury or trivial.
If you like to potter around the shops in town give yourself a realistic budget for each trip so that you don't end up miserable, lusting after another overpriced throw cushion….
If you like to cook or bake put some money aside for the top end ingredients you love instead of compromising and being disappointed with the results….
If you like to give your friends and family gifts then write that into your budget….
If your regular massage is your favourite day of the month then don't even think of cancelling it…
If you like a treat at the supermarket put 'treat' on your shopping list!
A budget you can live with is the only kind of budget that will work long-term. Anything else is just a binge-drink waiting to happen.
---
Dr Joanna Martin: Founder, oneofmany.co.uk.| Author| Women's Speaker| Entrepreneur| Ex-doctor| Loud Sister| Baby Wrangler = No professional training but do a fine job nonetheless!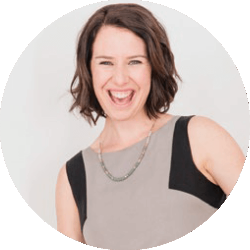 Latest posts by Joanna Martin
(see all)
Comments
comments. If you can't see the comments, please make sure you are not using the Safari browser, and are logged into your Facebook account and have provided consent to the "App and Website Cookies" control in your account.