The easiest way to take control of your finances and move towards financial freedom is to spend less money.
It's really that simple!
You might be thinking "Hang on, if I had financial freedom I would be able to buy whatever I wanted".
But what if you didn't want to buy anything? Would you have financial freedom then?
The shortcut to financial freedom
Whatever stage of wealth you're at, breaking the link between consumerism and happiness will make a huge difference to your finances AND your wellbeing. If stopping shopping feels impossible, it's not your fault! We've all had a lifetime of sophisticated advertising constantly telling us that this car or that mobile phone will make us feel happy.
The marketing men (and women) need us to believe that a bigger house or a better holiday is the key to joy. That's their job and they get paid well for persuading us.
But often, any happiness we feel is fleeting. And if it makes you feel broke at the end of the month then so-called "healthy" consumerism is actively working against our peace of mind.
(Not to mention the impact on the planet of all those brand news clothes, gadgets, toys… many of which will end up in landfill).
Think about it. Someone who spends a thousand pounds has a lot less money than someone who banks a hundred. They just have more stuff. What is going to make you happy long-term? A shiny new toy or a steadily growing bank balance?
What financial freedom really means
Financial freedom does not necessarily mean earning loads of money. Sure, that would be fun, but a high income does not guarantee financial freedom. Spending significantly less than you earn does.
So now you might be thinking: "Ugh, frugality, how dull!"
Well, one way to avoid feeling deprived is to earn more money. It's always an option.
But once you start to think of saving money as making money everything changes. Instead of feeling the lack of the pair of new shoes, start thinking how you'll invest the money you saved.
If you have nothing to invest your returns will be zero.
I'm sure there's a few of you out there now thinking: "But I like new shoes, I like my new phone. I love holidays and meals out. I like shopping for pretty things for the house."
The question is – if these things are preventing you from achieving financial freedom, are they really worth it?
It's a serious question. Maybe they are, maybe they're not.
How often do you really think about the impact of your choices?
When it's worth spending the money
Here's what you need to remember: We all have VERY different needs and desires when it comes to money. Your outgoings will be very different to someone else's, based on all sorts of things. Your needs, your values, your dependents, where and how you live are just a few examples.
If you're earning great money, and spending a lot on things that make you happy – go you!
If you're happy spending very little and earning very little – hurrah!
Both of those scenarios are just as likely to lead to financial freedom.
But if money is causing you stress and worry, or you know you could cut a big chunk off your spending without really noticing a dip in your happiness – it might be time to look again at your choices.
The key is knowing exactly where you are – and where you want to get to.
The stages of wealth
Getting to financial freedom is a journey. Knowing where you are on the stages of wealth means you can quickly identify what you need to focus on first.
Read more about the different stages, and how they can help you focus your energy most effectively in our free guide, here.
When you understand where you are you're able to make confident choices, and know you're putting your energy where it's going to have the most impact.
Got a question about money?
Want to take back control of your finances? Every Tuesday I host a live "Lunch and Learn" session on the One of many Facebook page. Click here to join me live at 1pm UK time, and bring your questions!
Our intention is simple. To support professional women to handle the day-to-day so they can unleash the bigger impact they feel called to make in the world.
We believe real leadership is less about skill, and more about having a well of physical, emotional, intellectual and spiritual strength to draw on. Every week we support thousands of grassroots leaders globally with our free articles, videos and online trainings with powerful tools and methodologies created BY women FOR women.
Become One of many™ women creating strong, meaningful connections in our community.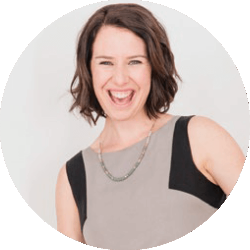 Latest posts by Joanna Martin
(see all)
Comments
comments. If you can't see the comments, please make sure you are not using the Safari browser, and are logged into your Facebook account and have provided consent to the "App and Website Cookies" control in your account.