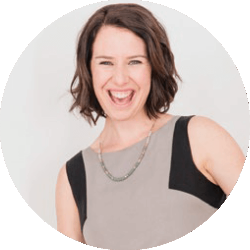 Founder: One of many. Author. Ex-doctor. Entrepreneur. Sister. Sometime Actor. Baby Wrangler. Personal Chef. Mother.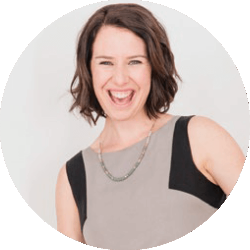 Latest posts by Joanna Martin
(see all)
Have you ever had a time when it just seemed like everything was going your way? You could do no wrong, and it was like the universe itself was going out of its way to make things work for you. A lot of people experience this kind of thing sporadically, and think that's just the way it has to be — sometimes you get lucky, sometimes you don't. But actually, you have a lot more say in how much support from the universe you get than you might think.
It starts with a mindset shift…
One of our soft power principles is that you can trust life. And I know from my own experience and the experience of women I've worked with that you don't even have to totally believe in this to make it work! If you can just open up to the possibility that life can be trusted, and experiment with what your life might look like if that were to be true, you will see a huge shift in your energy and in your life.
…and a habit of connection.
Once you've decided that you're going to believe that you can trust life (or at least act like you do), then you need to start fostering a habit of connection. You may have experienced something like this already — maybe you've been to a workshop or a retreat, and you come away really connected to yourself, your vision, and Source. When you're in that state, you're unstoppable! You feel grounded and like you're flying all at the same time, and things just work out for you.
But that connection tends to fade unless you make a specific effort to keep it up over time, which is where the habit, or ritual, of connection comes in. There are three habits that I use to keep myself connected and that I teach every single person I work with, because they're just so powerful:
1. Morning pages
This is something I've been doing pretty much every morning for years, and it is so incredibly enlightening and grounding. The way it works is that as soon as you wake up, you write down three pages of whatever's on your mind at the time, totally stream of consciousness. There's no prompt or structure, you just follow the flight of your mind. And once you've done that, you turn to a fourth page and do something that stimulates your faith in Source. So maybe you doodle, or grab a card from a goddess deck, or write down an affirmation — anything that gets you into a great frame of mind for the day.
The key to making this really work for you is to (1) actually do it, and (2) wait three weeks before you read back over any of it. When you do go back, you'll see all kinds of amazing coincidences, wisdom from your inner self, and notes from your archetypes.
2. Soft play
Soft play is something you love to do that adds a sense of luxury, adventure, and mystery to your life. Try to have a soft play date at least once a week where you do something that you genuinely enjoy, something that really nourishes you. If you're stuck for ideas, think about the kinds of things that you really liked to do when you were seven. Look for things that feed your feminine energy and give you a little sense of risk too. When you do this,  you open yourself up to new experiences and the flow of the universe.
3. Thinking and thanking
This is one of my favourite things to do, because it's the way you attract miracles (even if you don't believe in them). Here's how it works: every night before you go to bed, you take a few minutes to reflect on your day and think about any coincidences that occurred. Now they might not happen every day, but keep an eye out for them, and when they do happen, just say thank you. Bask in the gratitude of those coincidences, and then go on to reflect on everything else you're grateful for. Finally, ask for more. Just say, "I'd like some more coincidences please. I'd like some more support. Bring it on!"
If you make these three things a habit, you'll naturally fall into flow — you'll be more and more connected to the universe, and you'll be able to create things in your life that you never could have imagined!
Let's practice: What's one thing you're really grateful for right now, that you'd like more of? Tell me in the comments below!