There's a bit in one of my favourite all-time films, Broadcast News,
where the dorky male best friend is explaining to the sparky, over-achieving heroine (Holly Hunter in an Oscar nominated performance) that he is too insecure to find love.
The world would be a great place, he says, if only "needy" were a turn on.
But it's not a turn on is it? "Needy" is one of those words which spells relationship trouble, career wobbles, personal call screening. Eager to avoid such a label too many women are stifling their needs.
First we need to agree there's nothing wrong with having needs. In fact needs are part of the human condition. There's a lot of personal development literature out there that focuses on self-love and self-reliance and I'm all for that, but it can be harmful, don't you think? If I am expected to be this self-contained unit of manifested contentment I will feel pretty bad every time I need a shoulder to cry on or a hand to hold. At work if I am supposed to be super-capable Miss Fix-It, I will feel compromised if I ask for help once in a while. But if I'm not honest about my needs there's a good chance I will burn out.
I love those amazing times when it feels as if you are aligned with the flow of life.
It could be a work week when a project comes together perfectly, a dream day of mother-child bonding minus the tantrums, or a fleeting moment of romance with my partner. In these moments my needs are being met. Life has ups and downs because my needs are constantly evolving. Maybe if I tune into my authentic needs I can evolve alongside them.
We have basic needs in a relationship too. We have a reasonable expectation of commitment, intimacy, balance and growth.
If you are labelled as "needy" for insisting on these values, then you shouldn't feel bad about that.
You should feel unlucky that you could be with someone emotionally and spiritually unavailable. It's not you. It's them.
The first step on the path to getting your needs met is figuring out what they are. As a modern women, pulled in many different directions by career, family and passions, it can be hard. The tendency is to go through the week reacting to these demands and satisfying the needs of those around you without stopping to breathe, let alone reflect. Take a moment to think about it, perhaps at the beginning or the end of each day. You're not needy. You're One of many. What do you need? Are those needs being met? If not, why not?
Are you honest about your needs?
Or do you feel embarrassed by them? Are you able to speak out? We love hearing from you, let's bring "needy" back. Let us know what you think in the comments.
---
Dr Joanna Martin: Founder, oneofmany.co.uk.| Author| Women's Speaker| Entrepreneur| Ex-doctor| Loud Sister| Baby Wrangler = No professional training but do a fine job nonetheless!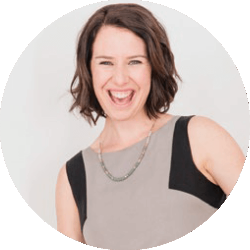 Latest posts by Joanna Martin
(see all)
Comments
comments. If you can't see the comments, please make sure you are not using the Safari browser, and are logged into your Facebook account and have provided consent to the "App and Website Cookies" control in your account.