Wouldn't it be amazing if every client you worked with made you feel inspired and full of joy every time you worked together? Chances are there are probably several clients you love working with. There will be client appointments you look forward to. And then there will be the other kind.
Do you ever get up in the morning, check your appointments diary and feel your heart sinking when you spot one of your least favourite clients on the list?
We've all been there, but you really only have two choices… carry on working with clients who no longer inspire you, or… not.
But it's difficult right? How do you terminate a client relationship?
Prepare
Get clarity on why you no longer feel great about working with them. If it's financial consider negotiating the volume of work or the time you take. If it's about boundaries be very clear about what's acceptable to you.
Last Chance Saloon
Give the relationship one final conversation to see if you can resolve the issues. Be exact about what would need to change
Smooth the way
Do you know anyone else in your field that would enjoy working with this client. Not everybody has the same issues. If you can set up your client with some viable alternatives it will make it clear you have their best interests at heart.
Be professional.
Be honest about why you are terminating the contract but not brutal. Things might get emotional and they could become defensive but stay calm. You had the opportunity to tell them your issues back in Last Chance Saloon. This is a dignified transition.
No Regrets
Nobody likes losing clients but spending time and energy on a client who doesn't leave you fulfilled, or worse drains you, stops an ideal client from finding you. Don't feel guilty.
The universe has many gifts, and this decision you've made to lose one bad client, may be the beginning of something new and wonderful.
Do you find it hard to say goodbye? What kind of compromises are you willing to make to accommodate the whims of a client? Where do you draw your line in the sand?
---
Dr Joanna Martin: Founder, oneofmany.co.uk.| Author| Women's Speaker| Entrepreneur| Ex-doctor| Loud Sister| Baby Wrangler = No professional training but do a fine job nonetheless!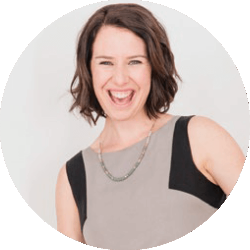 Latest posts by Joanna Martin
(see all)
Comments
comments. If you can't see the comments, please make sure you are not using the Safari browser, and are logged into your Facebook account and have provided consent to the "App and Website Cookies" control in your account.