If you're just starting a business or your business is not growing in the way you'd like then this conversation is for you.
Because no matter how much you may like to you can't avoid the fact that sales are an important aspect in business.
The challenge is they fill so many people with dread. If that's you then you're definitely in the right place.
In today's podcast I'm speaking with Catherine Watkin from Selling from the Heart. Catherine helps business owners take the ick and manipulation out of selling.
Listen in to discover:
The key mistakes that people make when they start trying to sell their product or program
The role of confidence for women in business
What ducks you need lined up for success
Why it's important not to rush into building a website
Why it's important to put the client first
How to help people move to an internal yes
Along with Catherine's 3 Top Tips for business.
Listen to the podcast here:
(the audio may take a few minutes to load if you are on a slower connection)
For more from Catherine, get her free video training "The 7 Steps to Yes!" .
About Catherine Watkin
Mentor, minimalist, lover of life
Catherine Watkin works with heart-centred business owners like you, who want a great business but don't want to compromise their integrity. She helps you get more clients saying "Yes Please!" in a way that feels authentic, comfortable and is always in alignment with your values. Catherine believes in sales and marketing that comes from service not selfishness, from caring not coercion, and from love instead of lack.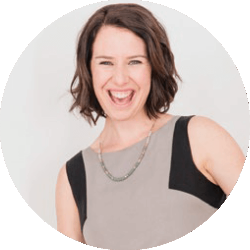 Latest posts by Joanna Martin
(see all)
Comments
comments. If you can't see the comments, please make sure you are not using the Safari browser, and are logged into your Facebook account and have provided consent to the "App and Website Cookies" control in your account.