Karen Skidmore is a marketing consultant and business growth advisor who helps business owners create simpler, smarter, more profitable businesses. We asked her to share a glimpse into her life and work…
What do you do?

I've been running my own coaching business for the past 15 years. I left my corporate career as a director for a FTSE100 recruitment group when my eldest child started school and initially started a term-time only business, enjoying the flexibility of being mum alongside my speaking, coaching and online courses.
Today, I help coaches, trainers and spiritual leaders grow their businesses with simple, powerful planning, revenue streams and marketing systems. Working mainly from home, I spend my time running group programmes, strategy planning with clients and writing my second book, True Profit Business.
What's your "big why"?
Entrepreneurial burnout is rife.
The growing pressure of trying to keep up with the latest digital marketing trends, being taught to see being busy as a sign of success, and social media feeds fuelling a false reality of what entrepreneurial life looks like, have dangerously pushed thousands into working hard on the wrong projects and using the wrong energy.
Having experienced business and physical burnout first hand, I want to put a stop to this alpha culture and give small business owners a simpler and more connected path to business growth.
I don't believe digital is the way forward for everyone and with the right business model, processes and systems in place, more people can create a business that is playful, purposeful and profitable.
What's your daily routine like?
My children are full grown teenagers, with one on a GAP year and the other at 6th Form College, so morning routines are fairly relaxed compared to 10 years ago.
I start my day early, once my husband has left for work at 6.30am, with quiet time, either journalling or writing. A few days a month, you'll find me spending a day with a client, running a one-day training or mastermind day or speaking at a conference, but most of my time I am working from home, with my client calls and programmes being run via video conference.
This means I am free to dog walk and make the most of the stunning National Trust land that is on our doorstep every day.
What demands do you balance every day in conjunction with your work?
My husband is out 12 hours a day, with a long commute so the day-to-day running of the household falls on my shoulders. I have a cleaner who comes once a week and I outsource my ironing so the regular demands I have to balance is to run the family taxi service and ensure my family are well fed (I always cook suppers from scratch during the week).
How do you feel about women's "lot" these days?
I used to feel there was a lot to deal with. When our children were younger, there was far more ferrying around to be done, waiting in various car parks until their after school activities where finished.
But because I felt I was the one who had to deal with it, I rarely asked for help and got very stressed and angry at times that it was all down to me.
I wish I had known about SoftPower types and triggers back then as I am sure I would have enjoyed my mum-life far more!
How does femininity and Soft Power feature in your business/ career? What does it look like?
Soft Power has revolutionised the way that I work, every day.
I spent the first 20 years of my professional career in Superwoman mode; I can see that now.
I was part of the alpha culture of individual goals and believing that working harder was the only way to get better results. Today, I feel in flow with my business and spend a lot of time looking after my health and day-to-day energy.
The biggest contribution SoftPower makes to me right now is to be able to tune into my natural rhythms; my menstrual cycles, my energy flow throughout the day as well as taking note of the moon and seasonal patterns.
Knowing that I can call on different SoftPower Types to help me in different work situations has helped me tune more into my intuition to make decisions, be less stressed and avoid being triggered.
What is the most common emotion you feel on a day-to day basis?
On a good day, my most common emotion is calm and knowing. However, on bad days, I can worry a lot and anxiety rears its head. I still do far too much thinking and my brain can work overtime on these kinds of days.
How important do you think vulnerability is in life and career? And have you ever been vulnerable in an uncomfortable (or usually unacceptable) situation?
Very! Particularly in our careers. The more open I believe we are about how we feel about decisions or opportunities in our careers and business, the better outcomes we will get. It's been easy for me to do what I think I should be doing or let my ego make my decisions, but this rarely helps in the long term.
I have learnt that I can open without being rude or brash, too. I think there is a difference between being opinionated and not caring what others may think of your choices, and being considerate and respectful of others.
What do you do for SoftPlay? How do you look after yourself?
I'm not so good at SoftPlay, I'll be honest. I've been on weekly art classes – I really enjoyed those but got out of the habit – and I've been in a choir in the past. The one thing I do every week is Nia Dance; this is my weekly exercise that is more for my soul, than my body and I love the free spiritedness of dancing barefoot to great music.
Who do you look up to as a woman?
I love Brene Brown and Michelle Obama right now. And Mary Portas is a real role model to me because of the way she's recognised how much she was being alpha-type and has now moved more into being herself, showing up as a woman.
Where do you look for hope? (What are your sources of inspirations?)
My children; they are on the cusp of adulthood and I love how they view the world, ready to fly and take risks.
What do you tell yourself when times are tough (What's your mantra)?
All will be good. This is really important to remember, that no matter how much shit is hitting the fan, it always get cleaned at some point. Ready for the next piece of shit to come flying through 🙂
What's the soundtrack of inspiration for you?
This is Me is the ultimate track from The Greatest Showman. But something less predictable is Let's Go Crazy by Prince – this was the track that saved me from going mad when I was doing my A Levels. Turn up the volume and dance!
About Karen
Business Catalyst | Barefoot dancer | Burnout Banisher
A business coach, author and speaker Karen helps struggling professionals & creatives create simpler, smarter, more strategic businesses making profit on their terms.
Facebook page: https://www.facebook.com/karenskidmoreltd
Twitter: @karenskidmore
Website: www.karenskidmore.com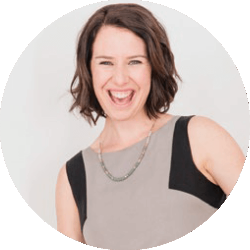 Latest posts by Joanna Martin
(see all)
Comments
comments. If you can't see the comments, please make sure you are not using the Safari browser, and are logged into your Facebook account and have provided consent to the "App and Website Cookies" control in your account.