Sir Alan Sugar starts searching for his apprentice once more as the popular television show returns to our screens. Are you a fan? The Apprentice was one of the first television shows to pit men and women against each other on an equal footing. Some of the biggest success stories to emerge from the show have been women. It's been going for ten years now and Karren Brady is a terrific addition to the board. The successful British businesswoman is representative of the changing face of corporate boards all over the world. She is One of many!
The show is already attracting headlines and courting controversy. One of the candidates, Sarah Dales, insisted that the girls' team would win if they wore short skirts and put on lots of make-up. This sort of thinking is limited. Yep, the short skirt and lipstick might open some wallets but what about those other feminine wiles?
What about persuasion and empathy?
What about soft power and infinite patience?
What about attention to detail alongside a view of the bigger picture?
Can you think of any other ways being a woman puts you at an advantage? Can a woman be more than just a pretty face?
Karren Brady had this to say about the candidate's comments:
"It's a very old-fashioned attitude that you have to wear short skirts and a lot of makeup to get on in life. I think most women look at that – I heard a lot of ladies in this room gasping or laughing – these are antiquated views for a bygone age that thankfully is no longer around any more."
Will you be tuning into The Apprentice? Do you love it or hate it? Am I the only fan in the room or am I One of many? Let us know in the comments.
---
Dr Joanna Martin: Founder, oneofmany.co.uk.| Author| Women's Speaker| Entrepreneur| Ex-doctor| Loud Sister| Baby Wrangler = No professional training but do a fine job nonetheless!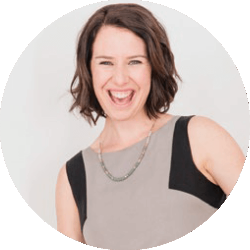 Latest posts by Joanna Martin
(see all)
Comments
comments. If you can't see the comments, please make sure you are not using the Safari browser, and are logged into your Facebook account and have provided consent to the "App and Website Cookies" control in your account.