What do you actually need? Is it more coffee, or something else? It might sound like a strange question, but many of us aren't great at identifying our needs, day-to-day. For example, we get to the end of the day and find ourselves knackered. That's it, we think.
"I need more coffee!"
But far too often, we're really only treating the symptom, not the cause.
And if you've ever lain awake at night regretting that 6pm caffeine boost, you'll know it can have unintended side effects.
In this video I explain a bit more about how this works.
Do you need more coffee, or...?
Needs aren't always about physical things, like sleep or hydration. Many of us have a basic need for seclusion or alone time -- time for us to gather our thoughts.
You might find you're not OK unless you've been able to get out and get some fresh air, every day, or had a warm hug from someone.
So why don't we meet our own basic needs?
It's also true that many of us find it surprisingly hard to know what our needs are. That's often because we've spent much of our life operating it what we lovingly refer to round here as 'Superwoman' mode.
Superwoman is 100% motivated by wanting to please others and win approval.
So, when we've been in Superwoman mode for a long time, it can really feel impossible to know what it is we really want. Because she's that part of us that wants to achieve the most, get the most praise, and do the most -- at the expense of her own wellbeing.
Superwoman would far rather neck a double-shot latte if it meant she could deliver a project on time, than set boundaries with a client over what she could and couldn't deliver.
She'd definitely prioritise baking the "perfect" cake for the school fair than having the sleep her body desperately needs.
Get the picture?
How can you begin to understand your needs?
Getting to know the you that isn't Superwoman can take a bit of effort. We explore some tools to help you find out what your needs are – and, crucially, to begin to implement them effectively in your daily life – as part of our BeFruitful program.
If you've ever tried other "productivity" or "time management" training you'll know how radically different this already sounds. We use an approach you won't find anywhere else – designed by women, for women – to help you use your time and energy to optimal effect.
Our intention is simple. To support professional women to handle the day-to-day so they can unleash the bigger impact they feel called to make in the world.
We believe real leadership is less about skill, and more about having a well of physical, emotional, intellectual and spiritual strength to draw on. Every week we support thousands of grassroots leaders globally with our free articles, videos and online trainings with powerful tools and methodologies created BY women FOR women.
Become One of many™ women creating strong, meaningful connections in our community.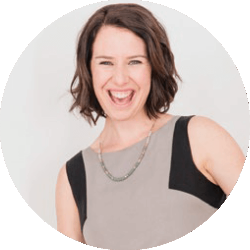 Latest posts by Joanna Martin
(see all)
Comments
comments. If you can't see the comments, please make sure you are not using the Safari browser, and are logged into your Facebook account and have provided consent to the "App and Website Cookies" control in your account.