Sylwia is a Jane of all trades. She is a personal coach, social media practitioner, consultant, and the list goes on.
What do you do?
I am a social media adviser. I work with individuals and brands, primarily non-for-profit ones, to educate and mentor them towards informed decisions and empowered sharing of their stories online. I believe that technology has a potential to change our lives and lives of others for better but we have a responsibility to pro-actively learn it and use it so. In some cases I work on complex international social media campaigns. In other cases I work with individuals on setting up their companies online and saving money on core processes and marketing. More and more often I help mothers to get back to work and business owners to manage their technology time wisely – often even run digital detox projects with them.
I spend 50% of my work time on voluntary work. It includes supporting local community but also a club funded by my family, which aims to educate families on the potential benefits of video games. We are currently building a virtual version of our town in Minecraft (video game similar to virtual LEGO) or the games you will find in casinositesuk.com to teach children and parents local heritage, teamwork and many other life skills.
Give us the big "why" you do what you do?
My father thought me that if we have a gift or skill; we need to use it for social good. As a lawyer he always had a strong sense of justness, balance and fairness – what we receive from live we are to cultivate and give back to others, hopefully multiplied. He also thought me the value of hard work and difficult choices. Today we know, thanks to new positive psychology studies, that it is not our rewards but the work of working towards them that make us happy. We also know that difficult choices shape our perception of who we really are. And so everything I do and work on I dedicate to others and very often, most of the time actually, I receive back multiplied too.
Give us a daily routine of your normal day.
I am a mum, wife, business and dog owner so I have to manage a lot. I think my morning routine varies, but I try to plan sections of my day. In the week I spend 8 hrs on work (4 on paid, 4 on voluntary work and my projects), rest I have to divide between family, house management, dog and my health, intellectual development and hobbies. Normally I would wake up at 7am and enjoy my morning coffee (it's my morning meditation, really), then prepare lunch box for my son and clean the house (I like cleaning in small chunks, it makes me feel connected to my home). When boys are up we all get ready, feed the dog. I walk my son and our dog to school and catch up on local gossip, socialize a bit (work online can be awfully isolating if we are not careful). On the way back I go to the allotment to reconnect with nature. By 9am I am back home. I have a breakfast and start work. At 11am my dog demands small walk and play. By 1.30-2pm my work is done. I have lunch, exercise or walk. At 3pm my son is back from school. Sometimes I spend time with him and his friends and voluntary work has to wait till evening, on other days he is out with his friends and I can work a bit more.
We spend evening together but on some days both me and my husband work a bit more.
We always eat dinner together at our kitchen table – that's our meeting point for the family. I think it is important.
What demands do you balance every day in conjunction with your work?
Outside of work I need to remember that I also manage the house (including pet care) and my son's education and growth. I simply have to plan well and be patient with myself. In the past I wanted to do it all in a perfect manner, today I am doing my best and expect others to respect that and help when needed. So it's easier now. As for just work – in social media it is hard to predict busy times so I am just resting in advance, checking notifications regularly and manage my screen time carefully too.
How do you feel about women's "lot" these days?
I think we all have different lives so I would not take mine as a good example. All I can say is that in my life I had to adjust my expectations but also make them pretty clear. I have a wonderful husband who is at the moment at the peak of his career and I was in his place few years ago. I know the pressure he is going through, but at the same time I myself have the need to be fulfilled by successful work. The same applies to home and parenthood. We both have our needs and it's just two of us so we are constantly trying to work things out. At the moment I am managing the house and our son's growth – all the daily admin, but I also take the full credit for it – which in our society is rare (and I think that's a huge issue). Unlike many of my fellow mums, I openly claim that house is my business and my husband is the investor but also the helping hand whenever possible. We both juggle a lot, but I am primarily responsible for the daily admin. Few years ago I was a single mum and I also had to juggle so that's not the problem. I think women tend to have issues with their own identity and men often undervalue their wives' contribution. I expect my both 'men' to respect me for creating the home for all of us just as I am grateful for all the work they do – at work and at school.
How does femininity and Soft Power feature in your business/ career? What does it look like?
I think I have always used elements of Soft Power in my work but in a less conventional way. I work with people who often need help but carry a lot of assumptions about technology, a lot of fears they never tend to check and back up with facts…and so I need to be very gentle and careful to truly help them. I listen a lot. I feel with them. I show them facts and real options. I always let THEM choose solutions and the right way forward. I think it's a very feminine way of doing business.
What is the most common emotion you feel as a woman on a day-to day basis?
Oh, there is no single emotion. I think – and I really treasure that in women – we are created to feel so many things at once! We are very intuitive, sensitive and emotional creatures. I know some men (and women sometimes too) use the 'emotional' word in its pejorative sense, but I like to think about our emotional nature as the source of passion – passion for people, for life and for success. We live and work our career fully with a huge range of emotions. But we are also masters in managing those to our advantage and to the advantage of others.
What's the most common emotion you think the man that is closest to you feels each day?
Love. We all do. We each, including my son, had a terrible time in the past and we are all very grateful for each other in a very loving way. We do our best to show it too. We have grumpy moments too, of course, but the base feeling is love. I think I am really lucky.
Do you think you people around you understand who your authentically are?
Yes. Authenticity and transparency is the key to my personal and professional success. In social media industry a lot of new gurus and ninjas shape a very perfect image of themselves and yet their clients end up at my door asking for the fix. I am not perfect, but I am honest about myself. When people meet me they often say so too: 'I think you are exactly as your blog' – and I take it as the best compliment ever.
How important do you think vulnerability is in life and career?
Sadly yet. I was a victim of domestic control, mild violence too. I lived with a man who was not nice to me, not my son, and for the first year I was unaware of it – despite of three university degrees! I have learned that friends are important. I have learned that we ourselves are responsible for our future and the future of our children. I had to and wanted to make difficult choices to become independent and happy. I also had to learn to live with my vulnerability. I could have hidden my online identity but I decided to remain very, very open and I think I was right. Today many of my readers, colleagues and friends know me as I am and support me for my strong character but also my mistakes – I do not really have to stress it any more. Every 4th woman in the UK is a victim of domestic abuse and yet we have no language to talk about it. I don't talk about it compulsively but when needed I do make my points and showcase my past vulnerability. I actually think it is a good test for good people – if people mistreat you due to your weaknesses you know very well that you cannot trust them. It's that simple. But amongst many people out there, if you ask for help, you will receive it and by doing so you will also win amazing friends. I think our weaknesses is exactly what makes us stronger.
What do you do for SoftPlay? How do you look after yourself?
Soft play is the exception rather than the rule. I get around to it maybe twice a week. When I give myself soft Coffee. I just love my morning cup of coffee. I love the smell of it, the taste of it and the fact that my boys know by now not to talk to me – I can just let my brain wake up and drift, settle into the day. The smell of it makes me grounded in the day. The taste wakes up my body.
I also love gardening. When I am really under a lot of pressure or if I have a sad, rainy day in my heart (we all have those;)) I run away to the allotment and work. Hard work, soil, mud and nature (plants, birds etc) remind me where we come from. I am one with the world and it makes me happy and strong again. I have it all summed up in a quote in our allotment – http://wantageallotmentno108.tumblr.com/image/121215093618
How do you juggle your relationship and business?
I think the two are not to be put in the same category. I think business is way less important to me than my relationship and so I cannot compare the two. In terms of time on a daily basis I need to give more of it to business but actually I think more attention and energy goes into relationship. Much more. I have my own little rules: a hug in the morning, always a good positive good bye (just in case if life comes along with a dreadful surprise), always time together over dinner and often – if needed – discussions before falling asleep, on some occasions laughing fits as we are both big kids, really.
How do you think tapping into your femininity (playing to your strengths as a woman), would impact your relationships with men?
Do you exercise your #righttobesoft in your workplace? If so, how?
By listening before responding and acting. I think soft power is listening – to others but also to our very own needs.
Who do you look up to as a woman?
Many. Each and every woman teaches me something. But if I had to choose one it would be Eleanor Roosevelt who said that 'no one can humiliate us without our permission'. I live by those words.
Where do you look for hope?
Books and stories of other people. Courageous bloggers like Zoe Margolis, Laura Bates, Dr. Sue Black – who were changed by technology and turned their lives around to help others.
My men. My husband who is the most patient and humble man in this world. My son, who knows this wold better than both of us – also 'a walking ball of sunshine' as someone said once.
What do you tell yourself when times are tough?
Just do your best and trust that the time will tell – some sad experiences shape us, others simply don't matter.
Who have you listened to lately that motivated you to take action on something, anything? And why?
I just came back from Poland where I was teaching young journalists social media and blogging. One of my students told me that just after our week of courses she would travel to Hungarian border to help the refugees – she'd pack her car with blankets and clothes and simply go there to help. It's humbling to know that she is delivering stories from the ground but also actively making a difference.
What are you doing to help elevate the women of developing nations?
I work and educate many on social media and the power of technology to improve lives. But I think most of my work is done indirectly as I help leaders of NGO's that help those on the ground.
Who's voice do you think we need to hear in the One of Many Community?
Laura Bates.
You can get in touch with Sylwia here:
Twitter handle:   @sylwiapresley
Facebook page: Sylwia Presley
Website:   www.sylwiapresley.com/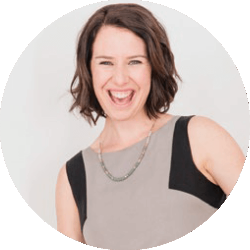 Latest posts by Joanna Martin
(see all)
Comments
comments. If you can't see the comments, please make sure you are not using the Safari browser, and are logged into your Facebook account and have provided consent to the "App and Website Cookies" control in your account.