This fantastic list was compiled by the creator of Tiny Buddha, Lori Deschene. She reached out to her community and asked them: 'What's the key to a happy relationship?' She received thousands of responses from all over the world but was able to break down the details into this list. How? Because Lori discovered that no matter where you are on your journey, how old you are, whether you like men or women or both, LOVE is a universal experience.
So here for you is the gathered wisdom of loving community in seven handy rules. We have included some ideas for action too.
Practice self-love first.
Work on forgiving yourself. The past is the past and you deserve to put it behind you, but no one else can let it go for you.
Be good to yourself today. Practice yoga, meditate, or take a walk.
Focus on compatibility.
If you're single, do something social that you love. You're more likely to meet compatible people if you get out there and foster your interests.
If you're in a relationship with someone and it always feels like hard work, ask yourself: are you trying to jam a square peg into a round hole? It can be scary to walk away from the wrong person, but it's the only possibility of meeting someone who will feel right.
Practice acceptance.
Accept that not everyone or everything is perfect. We are all perfectly flawed.
If there's something you just can't accept, ask yourself if you're willing to walk away because of it. We can't change other people, but we can change our relationship to them.
Have realistic expectations.
Challenge thoughts that include the word should—how a relationship should work, how people should act if they love you.
Recognise when you want a person to do something for you that you need to do for yourself, like make you feel lovable or take care of your needs. Then release those expectations and do it for yourself.
Be kind in words and deeds.
Think about the person's feelings before you criticize them.
See the other person as if for the first time. It's all too easy to take someone for granted. Really notice all the wonderful things they do, and let them know what you see.
Be honest.
Open up about something that you've been keeping to yourself. People can only be there for us if we let them.
If something's on your mind, express it without implying the other person is responsible for your feelings.
Remember to act.
Adjust to change. Adjust to moods, lifestyle changes, and new additions. When you're bored, do something about it.
Take time to laugh together, whether it's watching funny YouTube videos or trying something new together.
If you feel dissatisfied with your life, don't assume it's your relationship. What other adjustments could you make to feel happier with your place in the world?
What do you think? Have we got it covered? Could these rules apply to other areas of your life? Other relationships? Let us know your thoughts in the comments. We love hearing from you.
---
Dr Joanna Martin: Founder, oneofmany.co.uk.| Author| Women's Speaker| Entrepreneur| Ex-doctor| Loud Sister| Baby Wrangler = No professional training but do a fine job nonetheless!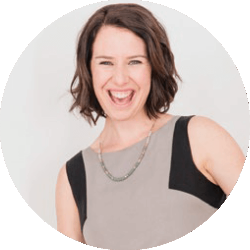 Latest posts by Joanna Martin
(see all)
Comments
comments. If you can't see the comments, please make sure you are not using the Safari browser, and are logged into your Facebook account and have provided consent to the "App and Website Cookies" control in your account.