A complimentary 4-hour virtual workshop to finally find your money confidence and discover powerful, practical habits to take control of your finances

WHEN: Wednesday 4 August
TIME: 04:00 - 08:00 America/New_York
WHERE: From the comfort of your own home or anywhere!
This event is over, but you can still register for the replay until 17th August 2021.
Join us for this powerful, live, online training on prosperity with purpose with self-made millionaire and women's leadership ambassador Dr. Joanna Martin
Dr. Joanna Martin
Founder, One of many®
You can't afford to miss this workshop! Register now.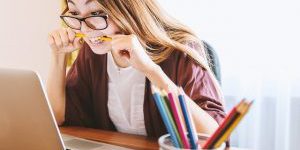 How you got to where you are:
Why the "do what you love and the money will follow" thing is a huge, dangerous myth.
Why you keep falling into the same patterns around money and the 3 shifts you need to make to unstick yourself so that you can easily transform your financial results.
How things that happened before you were even born can affect how you deal with money now, and the crucial step you have to take to regain control of your money confidence.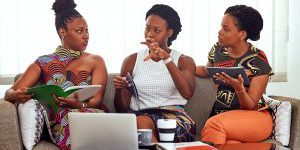 The 3 biggest excuses we use every day to hold us back from our financial power, the truth behind them and how to effortlessly transform them.
How to use the 5 Women's PowerTypes™ as you make financial decisions, so you don't burn out, get divorced or give up!
How to use the Energy Outcome Matrix to understand exactly how to turn your energy into money.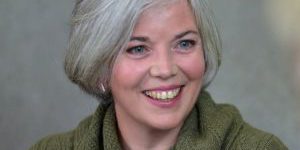 Making changes for the future:
The natural advantages women have in their approach to money and why Lloyds Bank research shows we make better long term financial decision makers.
What it really takes to make as much money as you need and want without selling your soul, burning out, or running yourself ragged, all from someone who's done it herself.
What we can learn from the poorest of the poor to apply in our daily life to unleash wild abundance.
Why should you attend?
Because you're an intelligent, capable woman, and frankly, you could be doing better.
It's not that you're broke. But you're just not getting ahead.
Over the years your income may have gone up and down, but it doesn't seem to matter … you're still not securing the future that you dream of for you and your family.
The truth is, wealth is not about how much money you have coming in.
It doesn't matter if you're making thousands, tens of thousands or millions. If your expenses are the same as your income, you're still not getting ahead right?
"The main contributor to financial lack, is lack of financial education."
Join Joanna and discover what keeps some of us women stuck around money and how you can finally set you and your family free.
You'll learn the 5 areas that can cause your money to be blocked and you'll leave knowing where you need to focus.
It's free to join – just click the button below to register for your access link.
This event is over, but you can still register for the replay until 17th August 2021.
If any of these sound like you, clear the diary for this life-changing few hours, sort out childcare, and re-arrange your meet-up with the girls. (Heck, bring them along…)
You've recently come into money, but lack confidence.
You feel like you never have enough money.
You leave the money thing up to your partner because it's too scary.
You're making good money but your savings and investments are stuck in neutral.
You can't make the difference you feel called to make because you "don't have the money".
"Thanks to
Wealth Insights

, I am now prioritizing and organizing. Last night I sensibly sat down and was honest about my finances and because I've done this I can now confidently plan. Goodbye, old-self and hello my queen. I am decisive, clear and serene."
It's time to step into a new relationship with money.
Register for "Wealth Insights" now
This event is over, but you can still register for the replay until 17th August 2021.
Frequently asked questions