Would you like to keep the Soft Power Summit recordings for life?
The series is set to be a powerful and transformational one. With women sharing not just their personal and professional advice, but importantly what "equality" is for them and what they do to have more, and give more. These will be inspirational pieces to come back to time and again. As such we invite you to purchase the recordings of the event. If for any reason you are unable to attend live, you will be able to listen to what you missed. Plus you'll have access for the weeks and months ahead. Download them onto your phone and enjoy them whenever you need a dose of inspiration.
You can purchase the recordings of all of the interviews for just £37.

In addition we will include these extra yummy pieces of love to support you on your soft power journey:
Special Gift #1: Time and Energy Secrets

Value £127

Over the last few years our founder, Dr Joanna Martin has been mentoring business owners and women leaders the world over. Universally the biggest problem is "not enough time" or "I just need another me". When she shares her soft power time management secrets with these same people- their productivity sky rockets. It's not uncommon for women to find an extra 5, even 10 or 15 hours a week of fruitful time.
Many of these strategies are counter intuitive, and definitely not what you learn in your traditional time management courses.
This is a 3-part online training program designed to take you step by step through reclaiming mastery of tour time and energy. By the end of this series you will:
Find a minimum of 1 extra hour per day to use exactly as you want – potter about, re-invest to grow your wealth, spend with your family, do as you please!
Have the universe on your side so you can experience synchronicity and attract opportunities to you as if by magic
Overcome procrastination instantly and effortlessly
Shift at an identity level around your productivity (we call it fruitfulness, we'll explain why in the course) so you truly experience a feeling of expansion as you find time to make your difference with out the hectic vibe.
"Using Joanna's easy-to-follow guidelines has kept me focussed, given me more free time and highlighted the things I was avoiding by busying myself with other things! I'm so much more productive now in less time!"
- Jane Bennett, Coach,
www.essential-woman.com
Special Gift #2: How to Change the World Online Seminar

Value £47

If you know you're meant for big things, but you struggle with busy-ness and getting it done, you'll love this online seminar. Joanna shares her thoughts on feminine leadership, and what stops us from impacting the world the way we're meant to.
We look at:
Why the Dalai Lama said "the world will be changed by the Western Woman"
What small steps you can take today to "change our personal world" and "change the wider world"
The 3 misconceptions Women have about leadership that stop us from self-actualising
What is feminine leadership and why is it vital for a sustainable future?
Special Gift #3: "Women and Wealth" Online Seminar

Many of our community members are quietly unaware of the extraordinary business success and wealth that our founder, Joanna has been able to mobilise. For example, her speaker training business went from stand still to 7 figures (and two countries) in 12 months. Indeed, over recent years, she has given a 6 figure sum to The Hunger Project.  But Joanna is adamant it is not how much you make but how you manage what you make that means the difference between money and sustainable wealth.
In this online seminar she shares her perspectives, and those of the One of Many mentoring community on what it take to make, manage and multiply your wealth.
You will discover:
Joanna's energy outcome matrix for turning your efforts into money
The impact of our cultural paradigm around money
The crucial role played by your unconscious when it comes to wealth creation
The three shifts to purpose powered prosperity
Some of the One of Many prosperity principles
You will enjoy this awesome foray in to the world of Soft Power Leadership and Effectiveness for just £37 when you purchase now.
Our Satisfaction Guarantee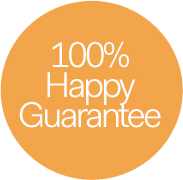 If you're not 100% happy with the quality of the information shared in all your programs, let us know and we will organize a prompt and courteous refund.
What do you REALLY want to know about how these women do it?