The One Woman Conference Live Stream Virtual Event
Let's come together online this weekend for this very important topic in these uncertain times

Message from Joanna Martin
Founder, One of many
In light of the evolving COVID-19 situation - and bearing in mind the Government's updated guidance - we have had to make the very difficult decision to postpone the One Woman Conference that was scheduled for this weekend in London.
The One of many training team have all agreed to come together at my home this weekend to deliver a FREE virtual two day event - open to all.
Thanks to the wonders of modern technology, we plan to provide you with all the content you would learn at the Live One Woman conference, delivered live to you at home in a virtual format.
Join all our trainers, speakers and panelists live from our home in the Cotswolds for this very important weekend.
Schedule for the online event:
Saturday, 14th March 2020
9:00 am - 6:00 pm (London Time)
Saturday Recommended Evening Session 
7:30 pm-9:00 pm
Sunday, 15th March 2020
9:00 am - 6:00 pm (London Time)
Join us live from the comfort and safety of your own home, for a fun-filled and informative weekend.
Just enter your details below to register and be sent your link to join us:
Please enter your details to register your place
The days, weeks and months ahead will define us. If ever there were an opportunity to shift our paradigm - this is it. Let's rally together - starting this weekend and come together online.
Let's get ourselves charged up. Let's get clear. Let's get empowered. Let's be great - for ourselves and for our families and friends.
It feels that now more than ever we need to know as a community HOW to stay grounded and calm. How to prevent catastrophizing. How to keep fear at bay. How to bring strength and love to our families. We are the people our communities will be looking to over the coming weeks and months. So, let's make sure we are at our best.
And to be at our best, we need to find a way to be with our emotions. The frustrated plans, the fears, the anger, the grief, the worry…. And to still be able to find perspective and love.
That's what this weekend is all about, so we hope that you can join us.
Join the One of many training team for this unprecedented weekend about finding 'Clarity in Chaos'
Please enter your details to register your place
Frequently asked questions
Where is this event held? This event is happening as a "livestream". In other words, the One of many trainers will be in our HQ (Joanna's home office in the Cotswold's!), teaching, facilitating, coaching and answering your live questions… while you can snuggle up on your sofa, under your duvet or at your favourite café. All you need is an internet connection and a device of some sort- laptop, tablet or smartphone. When you register we'll send you all the details of how to tune in in your email.
What if I can't make the whole weekend? Join us live for as long as you can over the weekend and it will be time worth spending. You don't need to see the whole weekend for it to to be worthwhile, but we would love to have you online for as long as you can make it for this unprecedented livestream event. All you have to do is register your details and you will be able join us for as long (or in as many segments) as you like!
Can I share with my friends? Yes please! Like a good wine we believe growth is best shared. So if you know a woman who could use the information we are sharing, please share this email with her.
Why is it free to attend? We have a mission here at One of many to get these tools into the hands of a million women. You see we believe it is having more women in places of leadership and influence that will actually change the world. And for that to happen, we have to have tools for surviving the step up to lead. Additionally, due to having to postpone our scheduled in-person event this weekend, we have an unprecedented opportunity to share the information we had prepared for this weekend to a wider audience, so that even if you are not able to make it to our in-person events, you will be able to benefit from the information we are sharing.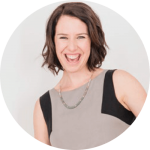 Who is Dr Joanna Martin? Jo is the founder of One of many, this grassroots leadership training and coaching community for women managers and entrepreneurs changing their corner of the world. Her message and work have directly impacted over 70,000 people on 4 different continents. She has successfully juggled entrepreneurship, having serially started and grown three successful small businesses, with the life of a working mum and loving wife.