Unleash the real you. Live fully. Lead powerfully.
A 12 week online transformational coaching program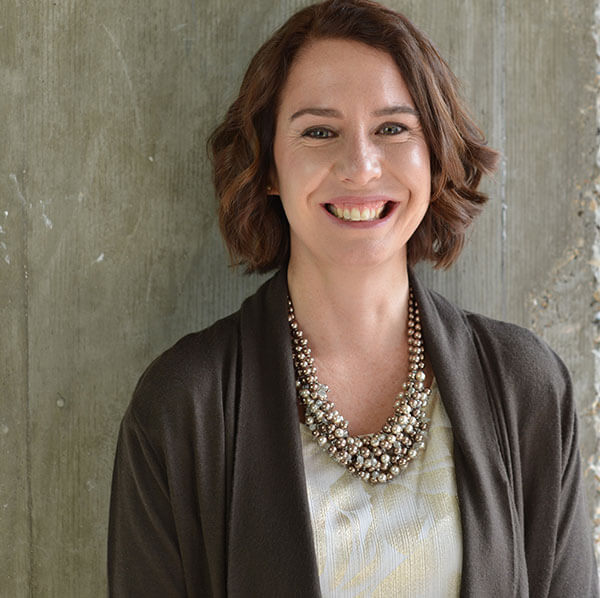 It's designed by women, for women who are ready to step into the new paradigm. A new way of being. Enjoying new results.
Hosted by visionary coach, catalyst and medical doctor, Joanna Martin you are going to be guided, step-by-step through a uniquely crafted journey to rediscovering you.
The real you.
The you that stands up and ruffles some feathers, your way. It may be you're a gentle breeze, it may be you're a hurricane. We do it your way.
Unleash the real you. Live fully. Lead powerfully.
To Learn more, enrol on our free online training - Taking Charge.
Why should you BePowerful?
Because you are powerful!
But so many of us women either avoid it, shirk it, or shun it; or we
wield it like a weapon trying to fight our way through the world.
That word.

It's laced with undercurrents of 'power over', domination, oppression. And frankly, whether we've experienced it personally or not…. as a gender we've suffered at the hands of that kind of power for too many generations to count.
So relatively intelligent, capable women like us have a shaky relationship with
power. And so, we're living not-quite-fully-expressed lives.
It's time for us to claim it back. To own the WORD. To own our unique, natural
power. And to use it to damn well shake up the world we live in and shape it the
way we want it. But let's not get ahead of ourselves…
Corporate leaders, Entrepreneurs, Activists, Mothers… grassroots women leaders of any ilk…
it's time to unleash YOU!
We need to start by redefining power.
Because we need a new kind of power to be the women the world needs us to be. We need a new kind of power to be the woman we want to be.
So, let's go to the dictionary. Let's look at the root of the word.
(We love a good bit of etymology round here!)

Turns out it need not be about domination. Not about oppression. But about ability. It's about getting stuff done. It's about OWNING our unique abilities and strengths. That's it.
It is time to own yours more fully.
Being Powerful is the difference between being a polite and tame you, or being confident enough to take a stand and ruffle some feathers for what you believe in.
Being Powerful is the difference between flipping your lid and turning into Bitch-Mama while wrangling the kids into bed; or finding your centred loving self, even when it's tough.
Being Powerful is the difference between being overlooked, ignored or not seen; and being seen, heard and taken seriously.
Being Powerful is the difference between putting everyone else's needs before your own or recognising that prioritising you is the only path to sanity.
CORPORATE LEADERS AND MANAGERS: This is for you if you want to make, or continue to make, a significant impact in your organisation without burning out or having to grow a set of balls!
ENTREPRENEURS: Join us if you're ready to gather your energy from all the billions of things demanding your attention, and focus it on those things that have the real power to accelerate the results you are seeing, without compromising your values.
ACTIVISTS: You need this if you can see, even feel, the brave new world but want to find a way of transforming the status quo that is less emotional, exhausting and personally depleting.
MOTHERS: You know that your every parenting choice is shaping the next generation, and feel the weight of the Mama-Guilt that this triggers! This is for you if you're ready to find a healthy relationship with being a Mama that balances your needs for space and sanity, with the love and attention you want to give your kids.
OR ANY WOMAN who is feeling an unspoken, unacknowledged, perhaps even unknown pain. It's the pain of being isolated from a community of deeply supportive women who have your back- even if they don't know you personally.
Perhaps you know the real you.
And frankly, you dislike the crazy person who shows up and takes her place sometimes!
Afterall - you on a good day is pretty damn amazing. Maybe she's sassy, maybe she's serene; maybe she's nurturing, maybe she's independent; maybe she couldn't give a toss, maybe she's the perfect diplomat. It doesn't matter what your version of power is- on a good day - you're it, and you know it.
(Here at One of many on those days we'd say you're centred in yourself and have ready access to your 5 Women's PowerTypes™. More about that in a bit.)
So why do we spend so much time NOT being that version of ourselves?
Well that's exactly what we're going to explore together in BePowerful; so that you can be a little more you, a little less grumpy-bum.
Perhaps you don't know the real you.
Because you've spent the last however many years trying to be the version that everyone else wants. The perfect mother. The perfect employee. The perfect partner. The perfect woman.
And when you stop for a moment and take stock you wonder- who am I really?
What do I want?
If that little question is bugging you - it's time to discover your true strengths and natural gifts. It's time to unleash you - the real you.
Why this coaching program?
Here are seven reasons why we believe

BePowerful

is the best coaching program for women available.
Designed by women, for women.
Most personal and leadership development courses out there were born from approaches and techniques designed by men, for men, operating in a masculine work paradigm. Even traditional goal-setting techniques will often turn us into maniacal Superwomen.
Frustrated with trying to apply and teach the old paradigm tools, our founder, Dr Joanna Martin has synthesised a new approach, harnessing the natural strengths of women.
Best-in-class, profound yet uncomplicated tools.
With over 14 years coaching and supporting women, Jo has spear headed the creation of an awe-inspiring suite of holistic, yet practical tools and trainings to foster women leaders (even those that don't see their leadership yet!)
Between them, our program collaborators, Susie Heath, Annie Stoker and Jo have over 74 years experience in fields as diverse as medicine, science, mindfulness, psychology, and a deep understanding of femininity.
The result? Perhaps the most well-designed, impactful and transformational online coaching program for women on the planet.
Central to the program are the accoladed and highly utilised 5 Women's PowerTypes. In response to the success of the Women's PowerTypes profile, we created this coaching program to dive deep into how to use the PowerTypes every day.
Step-by-step approach for all learning styles.
A useful philosophy is not enough. As committed, yet time-strapped women, we need it laid out for us in a step-by-step, easy to implement approach. That's why each of the 12 sessions in BePowerful is an easy-to-digest 30-or-so minutes. Each session is available in video, audio, or written format to suit every learning style. The week's lessons are then integrated with simple, yet powerful activities and implementation assignments that will gently, but powerfully move you toward the outcomes you want.
Community of powerful women.
Our community of women is acknowledged by many members as the most supportive and authentic group to which they belong. We maintain high standards of integrity and collaboration within the group to keep the conversation intelligent, useful, profound and meaningful. Another way of putting it – it's a love bath with some super-smart sisters!
Lifetime access and the opportunity to implement on your own timeframes.
While you will be drip-fed, step-by-step your sessions over a 12-week period, there's no pressure to complete in that time frame. After all, you're already far too busy - the last thing you need is more pressure to keep up! Once the collective journey is complete, you will maintain lifetime access to all your resources, so you can catch up if you fall behind, and review as often as you like - years into the
future!
Extraordinary customer support.
Simply put, we rock at looking after our members. I mean, really rock. You'll be personally welcomed to the group, all your questions answered, and plenty of supportive helping hands are around to guide you on your journey.
The training component of BePowerful is delivered by our founder, Dr Joanna Martin - it's like being with her in her home office as she takes you step-by-step through revealing these powerful tools. Your journey is also supported by our Head of Coaching, Annie Stoker and our highly trained and personally supervised Certified Women's Coaches. Our coaches are all trained to a high degree, having completed our rigorous 9-month training program, usually on a background of more than 5 years experience in general coaching. All coaches are highly supervised and best in class. 
Set your intentions
In week one you'll be guided to choose an area of your life you'd most like to focus on: wealth, career, team leadership, self-esteem, relationships, health – you name it. And you'll set intentions in that area. The program is designed to gently guide you through anything inhibiting your growth in this area, and create turnaround results, without all the "breakthrough hype", firewalking, arrow-snapping you'll find in more mainstream coaching programs.
Weekly lessons
You'll log into your personal member's area, which you can access from anywhere in the world. You'll find each week a new training added to your program in video, audio and written format. It'll take you about 30 mins to watch.
Fortnightly Q&A and laser coaching
Once a fortnight you'll be invited to join one of our highly trained coaches for a group Q&A call. You can bring any questions you have about the content and they'll be answered. Bring any personal or professional challenges you have and receive laser-coaching from the coach: how to deal with that problematic boss, which PowerType is best for that big presentation you have coming up, how to calm your inner critic for next week's big date, and so on…It's about implementation and momentum.
Meditations, tools and templates
Each week's sessions are supported by easy-to-use templates and transformational meditations to integrate the content you learn in the session. All the tools can be easily printed and the meditations can be downloaded to listen to on your smartphone any time.
Weekly assignments
The weekly session is complimented by Activities and Integration Assignments so that you're not just learning, you're doing and changing. You'll take step-by-step progress toward your chosen intentions, and this implementation yields result. It'll take you 20 mins to complete these some weeks, maybe an hour other weeks.
Unlimited support and written coaching
You'll join our private community where you can share about your journey, and ask questions of other members, and our coaches. Get feedback on any challenge, any time. Once a fortnight you'll be invited to join Jo, Annie or one of our highly trained coaches for a group Q&A call. You can bring any questions you have about the content and they'll be answered. Bring any personal or professional challenges you have and receive laser-coaching from the coach.
Choose Premium level for 1-1 coaching
Should you choose to join us at the Premium level, your journey will be guided, facilitated and deepened by your own personal 1-1 coach. (If for some reason you don't get on with your coach we assign you, please feel free to reach out for a transfer.) You'll enjoy 6 x 1 hour sessions, conducted virtually over Skype or phone. Your coach will guide you personally to:
Complete a detailed history, getting to the bottom of the current challenges and opportunities you're facing right now.
Work with you on the trickier exercises 1-1, such as detailed values elicitations
Guide you personally through the meditations and inner work to help you really release unconscious blockages.
Help focus your energies on the right PowerTypes for your evolution, based on the intentions you have for the program.
Apply the program specifically to the area of life you are working on to ensure breakthrough results in that domain.
Hold you to account with weekly tiny steps to transformation, making sure you are implementing the habits that will support you.
Help you handle the day-to-day challenges that arise with family, work, and health- irrespective of what your primary coaching focus is.
Reflect back to you your strengths and abilities to increase your self-confidence, ease and well-being.
(Choose Classic Level or Premium Level)
Unleash the real you. Live fully. Lead powerfully.
To Learn more, enrol on our free online training - Taking Charge.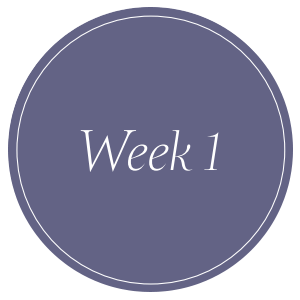 Choose your focus area (wealth, relationships, self-esteem etc).
Set your personal intentions.
Understand the soft power paradigm.
Discover Soft Play and have more fun.
Conduct the Awakening Process to identify unconscious blocks.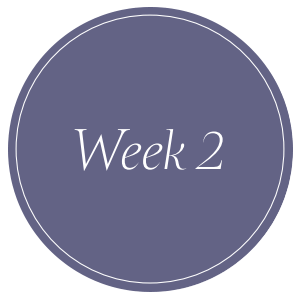 Understand the Cycle of Creation and how our thoughts actually create our destiny (minus hocus pocus).
Elicit personal values to reveal unconscious blueprint.
Re-discover journaling to increase momentum.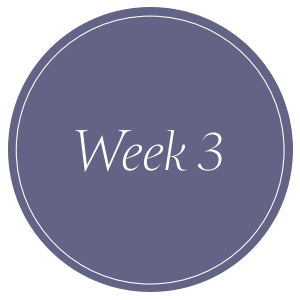 Uncover the disempowering archetypes: Superwoman, Bitch, Martyr and Victim.
 Reveal what triggers you into these states.
 Retire Superwoman so she's no longer a problem.
Debrief your personal Women's PowerType Profile.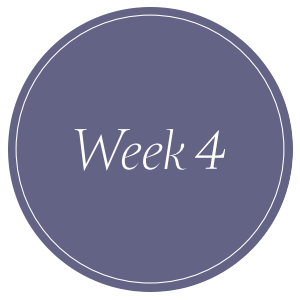 Uncover the impact emotions have on your wellbeing.
Do the Women's PowerType Release Process to let go of old emotions from the past that no longer serve you.
Implement Thinking and Thanking to attract more synchronicity.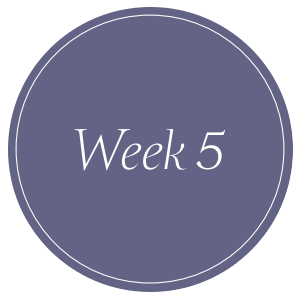 Discover the first of our Women's PowerTypes: the Warrioress.
Tap into your inner active, committed, justice fighter.
Sort out your sleep.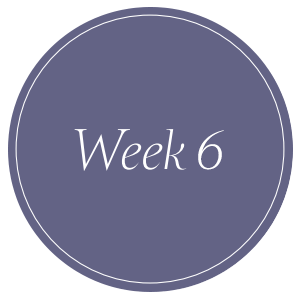 Re-connect with your inner Lover.
Discover your magnetic, self-caring, connector.
Use the Needs Creed exercise to prioritise your needs.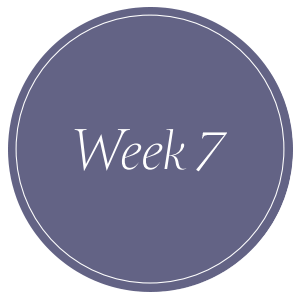 Uncover your relationship with Mother PowerType.
Access your nurturing, comforting and encouraging self.
Clarify your boundaries with the Hearth and Realm exercise.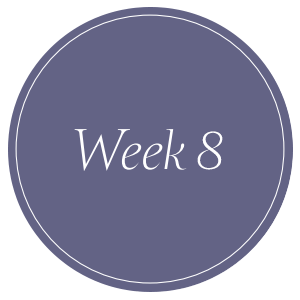 Step into power with the Queen PowerType.
Connect with your inner regal, decisive visionary.
Articulately set boundaries and learn to say no gracefully.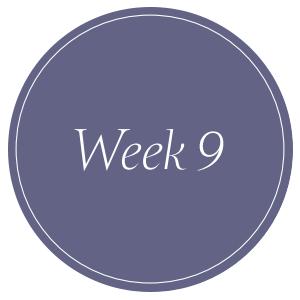 Connect with your 'something greater' through Sorceress.
Discover your curious, awe-inspiring master of your chosen technologies.
Create a space that's yours.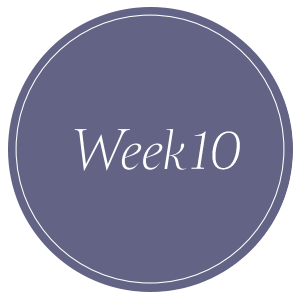 Access the PowerTypes in emergencies- using PowerType First Aid.
Implement ongoing PowerType integration strategies.
Conduct the Wisdom Process to help you make big decisions.
Dive into Soft PowerPlanning to take action on your new future.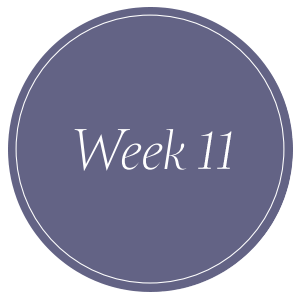 Make your changes stick.
Garner support for your new direction.
Learn how to receive.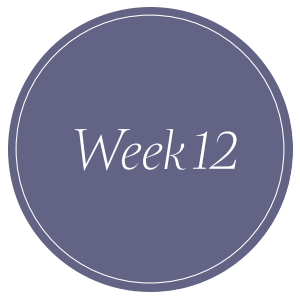 Understand your cycles and how they impact your effectiveness.
Learn how to complete anything.
Tools and templates to support your journey
We believe in shortcuts and not re-inventing the wheel. So wherever we can we include tools and templates that make your life easier. These are available at both Classic and Premium levels of the program.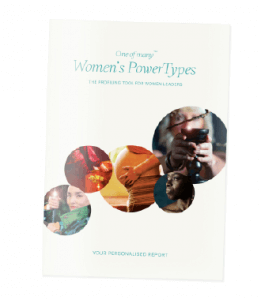 Tools and templates to support your journey
If you haven't yet done your profile, discover your natural strengths and advantages uncovered in your Primary Women's PowerTypes.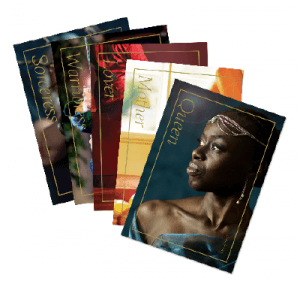 Set of stunning Women's PowerTypes Cards
To help you understand and embrace the PowerTypes every day.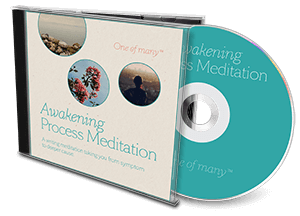 Transformational Meditations
Awakening Process, Retiring Superwoman, Women's PowerTypes Release Process, Wisdom Process: to help you shift your understanding from intellectual, to the unconscious where it can impact your behaviour without you having to think about it.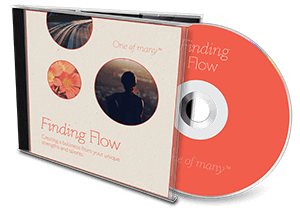 Supplementary audio training
Journaling, Soft Play, Thinking and Thanking, Trigger Tracking, Soft PowerPlanning.
Unleash the real you. Live fully. Lead powerfully.
To Learn more, enrol on our free online training - Taking Charge.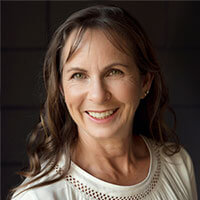 "In the past I did Superwoman spectacularly and burned out. I knew I didn't want to be this woman again but I didn't know how to be otherwise. How to be successful, committed, passionate, how to fully engage in life with all of me intact?
Now I do - with the PowerTypes and the multitude of supportive tools that are so easy to use, I am, reclaiming my life and my space in the world.
"I joined the BePowerful course so I could learn how to be a coach for women.
Instead I am learning so much about myself!
Practical, magical and eminently doable. This course is like no other – It's brilliant!
Christina Robb, Queensland, Australia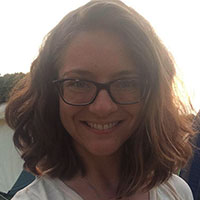 "Your guidance in the BePowerful Q&A call was amazing. I have chosen to go easy on myself and start on the self-love straight away.
I have made a commitment to myself to do at least one thing every day for me - I can feel that love bucket filling up already!"
Jen Le Marinel, Gloucestershire, UK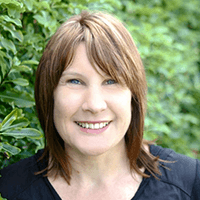 "I've had so many 'aha' moments and breakthroughs with this amazing course, I LOVE it!
My Soft PowerPlanning session with my coach- Wow! What an experience. I didn't know how or why, but I had been feeling blocked. Maria like magic heard what I was saying and knew exactly where to take me.
We went through the Wisdom Process together, integrating each of the Women's PowerTypes and listening to their advice to me. What a powerful tool.
A huge shift has taken place.
Thank you - this session brought me so much excitement, I feel totally aligned with my path.
I am the change in my own world; I am living BePowerful!"
Karen Wolfsbauer, New Zealand.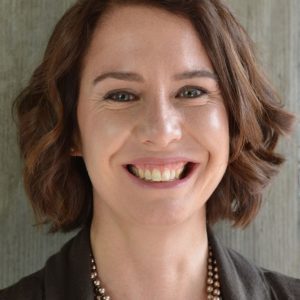 Jo is a renowned visionary, coach and catalyst; whose message and work have directly impacted over 70,000 people on 4 different continents.
With over 21,000 members, she has led One of many to become the fastest growing community of grassroots women leaders in the UK. And she's on a mission to get these tools into the hands of a million women worldwide.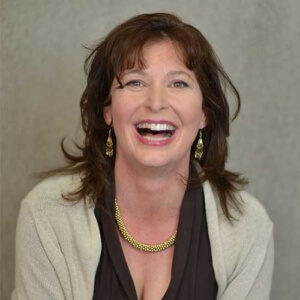 Head of Coaching, One of Many™
Annie Stoker is perhaps the UK's most educated coach and trainer in what it takes to be happy.
She has distilled 27 years experience in diverse psychological and spiritual perspectives into a simple but profound manual for the mind: "The Personal Development Handbook." She has coached influential figures, and been featured widely on TV, radio and in print.
Is BePowerful right for you?
BePowerful is the next step in your personal and professional development if you are:
Tired of hearing your own excuses for why you're not where you know you could be, doing what you know you are capable of.
Aware that yes, we live in a world where the unspoken rules mean it is harder for a woman to get ahead; but you're not prepared to let that stop you from fulfilling the calling in your heart.
Ready to step into your style of confidence and leadership -whether quietly spoken, or raising the roof – knowing your contribution is equally important and One of many that the world needs.
Prepared to use your newly unleashed brilliance to shake up the structures denying those less privileged than yourself of their power.
BePowerful

is for you if you know deep in your heart that you are one of the grassroots women leaders that the world is waiting for.
We know you're far too busy to commit to a course like this, but...

Show me an effective woman who isn't.
Hundreds of women just like you have committed to this journey before you. Busy women like you. Women who refuse to let their current status quo stop them from creating the vision they see for the future. The future of themselves, their families, their communities and the planet.
We know it's a significant investment, but…

ask yourself truthfully - what is it worth to you?
When you fully embrace your natural strengths and power, what will it be worth to you to:
Influence your organisation, and make the changes you can see need making?

Grow your business into the impactful, profitable organisation you know it can be?

Parent your children in a way you're proud of, so they become resilient and self-reliant?

Finally get that project off the ground, that one you've been dreaming about for years?

Feel deeply supported by a group of women who believe in you, perhaps more than you believe in yourself?
When you truly ask yourself, "what is this worth to me"; if you are

One of many

women feeling the call to step up, you will also feel deep stirrings to make this possible for yourself.
12 impactful online trainings
6 x 2hr Group Q&A Style Coaching Calls
One of many members only online support group
Single 1-1 Soft Power Planning Session with a highly trained One of many Women's Coach
Women's PowerTypes Profile Token
Set of stunning Women's Powertypes Cards
Transformational Meditations
Supplementary Audio Training
(or just 5 monthly payments of £199)
12 impactful online trainings
6 x 2hr group Q&A style coaching calls
One of many members only online support group
Single 1-1 Soft PowerPlanning session with a highly trained One of many Women's Coach
Women's PowerTypes Profile token
Set of stunning Women's PowerTypes cards
Transformational meditations
Supplementary audio training
PLUS
Your own personal 1-1 coach for the entire journey of BePowerful.
(or just 5 monthly payments of £420)
Yes we do have instalment options.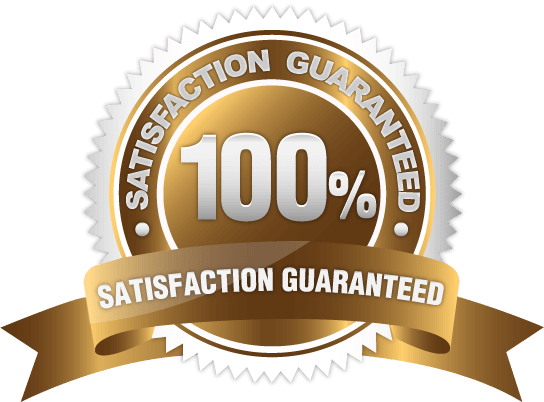 Love it or else guarantee
We are driven by a desire to get these tools into the hands of women who cannot attend live events with us - because of location, work, kids. We have put our hearts and souls into making what we believe to be the premier online women's coaching program available today. It is tried, tested and works – if you do the work of course.
But if for any reason you start the program and are not blown away with the quality of the resources and the effectiveness of the many tools, just let us know within 30-days and we will give you a prompt and courteous refund.
It's our way of believing in you til you're ready to believe in yourself.
Unleash the real you. Live fully. Lead powerfully.
To Learn more, enrol on our free online training - Taking Charge.
Here at One of many we do what we do in support of the Millenium Development Goal of Gender Equality.
We believe the Dalai Lama was right on when at the Vancouver Peace Conference in 2009 he said "the world will be saved by the Western Woman".
A bold claim. But we believe we have the drive, the resources and the compassion to partner with our intelligent and resourceful sisters in the developing world to really transform this planet.
Some of our greatest role models are the unlikely women leaders Jo met in the villages of Bangladesh. They were mothers, grandmothers, farmers, yet inspired entrepreneurs and advocates of ending hunger in their community.
For that reason a portion of every enrolment in BePowerful will go toward the extraordinary women-centred community-led development work of The Hunger Project in Africa, South Asia and Central America.
You don't need to choose between investing in yourself, and making a difference.
When you invest with us, you do both.